PTCL offer free balance of Vfone wireless set, If you have Vfone wireless set and you have not recharge from 10 August 2012 than you need to reconnect your vfone and find free balance of Rs. 1000/-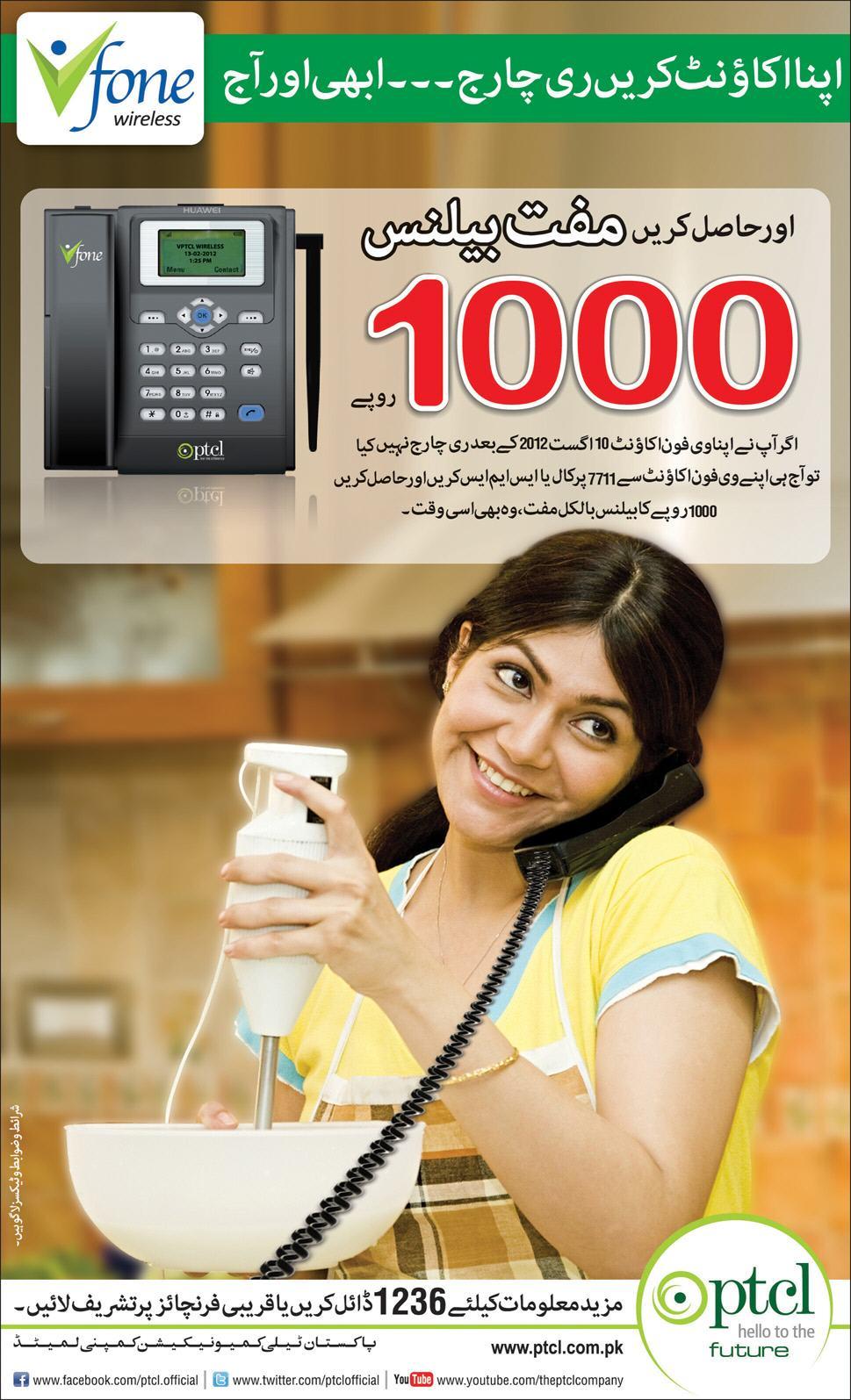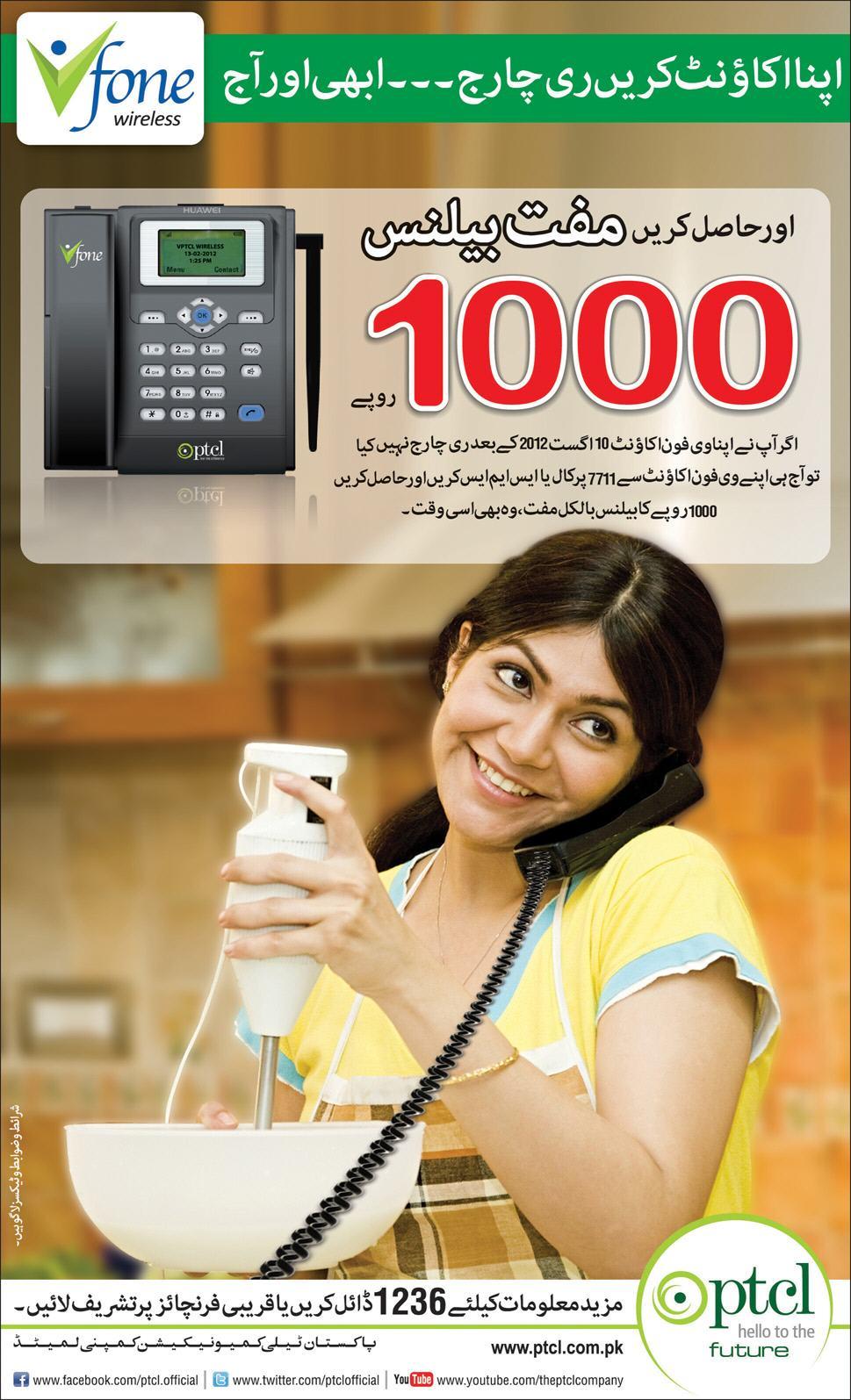 Recharge your Vfone today simply call to 7711 or sms to 7711 from your Vfone wireless set and get free Rs. 1000/- balance. PTCL is largest telecommunication network company of Pakistan  Vfone wireless is simple set that is used for calling, sms and internet purposes. PTCL is a largest wireless network so Vfone is best set for those ptcl customers who have far from the cities. Because you don't, need any line or network, this is best device for everyone you can take it every where in Pakistan.
This offer is valid for all Vfone customers in all over the Pakistan.
Key Highlights:
PTCL Vfone has the country's largest WLL coverage
Available with the liberty of prepaid & Postpaid options
Unlimited free calls from Vfone – Vfone & Vfone – PSTN in Family & Un-limited packages against nominal daily line rent
Exciting Smart package – offering extremely low rate of just Rs. 1.30/min for any network – anytime
Vfone Simple package offers dialing at affordable rates with zero line rent
PTCL Vfone supports high speed internet with CDMA 1x technology
SMS facility to and from all networks at very nominal rate of Rs. 0.30 per SMS
Business Rules:
Free balance offer will be valid only for customers who have not recharged their accounts after 10-08-2012
Free balance can be utilized for on-net calling i.e.(V-V, V-PSTN local & NWD)
Free balance can also be utilized for Internet and SMS (on-net and off-net)
The validity of free balance will be 15 days only
Free balance offer will be applicable only for WIN subscribers & not for WIPT i.e. not for VPCO