PTCL Helpline Number for Evo, Complaint, Dsl, Mobile
Pakistan telecommunication limited is one of the biggest telecommunication company of Pakistan that provides landline internet and calling. The best and lowest calling and internet rates providing for Pakistan. PTCL offers landline and wifi router for internet, ptcl provides best internet speed for their customers with Good Rates. The one of the big problems for customers that they cannot reach to customer care numbers of ptcl due to any problem in landline or wifi router, for that purpose we are giving all basic and necessary numbers of PTCL that customers of PTCL can search easily to Helpline and solve their problems within time.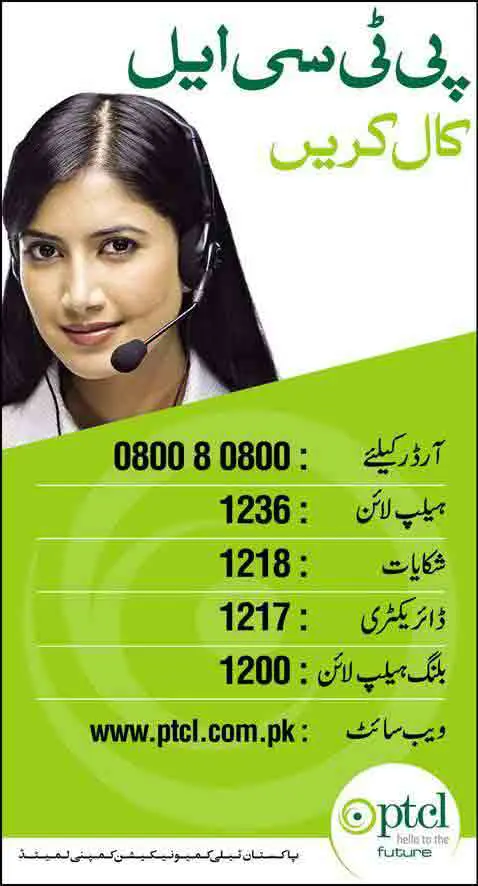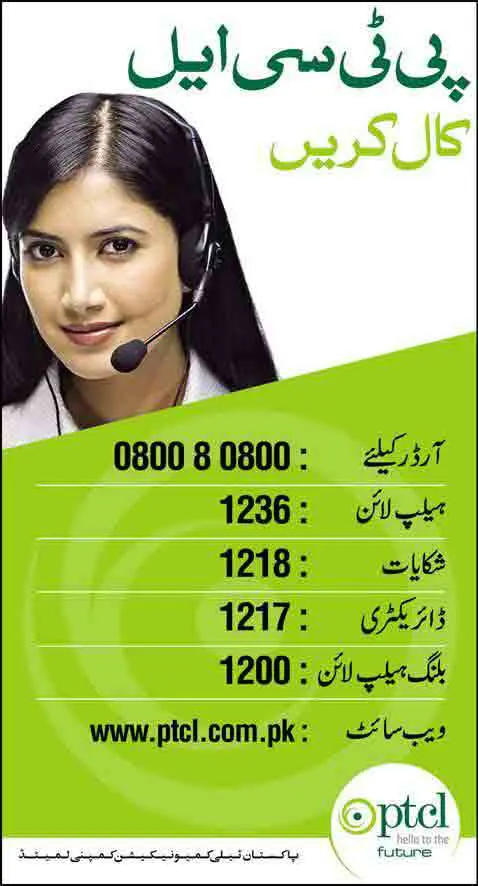 When any ptcl customer call to helpline its necessary to keep write down their helpline number that is reference if no anyone comes to correction their problems. If the problem will not solve within 24 hours you can call again and register your complaint again with previous reference number.
For New Connection: 0800 8 0800
Helpline: 1236 or 111-202-020
Complaints: 1218
Directory: 1217
Billing Helpline: 1200
Website of PTCL: www.ptcl.com.pk
The helpline for Evo 1050, 1218, 1236,
PTCL also provides online chat service
"Welcome to PTCL live chat to get instant support"
Dear Valued Customers, PTCL chat agents will be available from 9 AM- 9 PM (MON-SAT). Thank You.
Dears if you have any problem you can also ask us from giving comments we will firstly reply you and will tell you have to solve your problem. Good Luck