National testing service announced NTD national tests for compete the requirement of teachers in different educational institutions in Pakistan. NTD is higher national level test.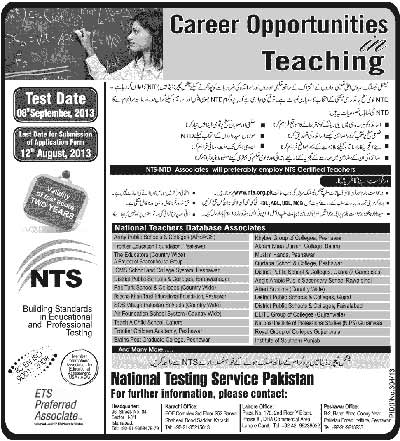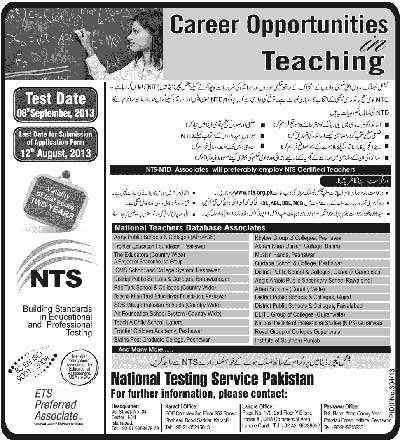 Test Date: 08th September 2013
Last Date for submission of application form: 12th August, 2013
If you are interested in teaching than join national teachers database through National testing service.
How to submit an application to NTS:
Application forms and online deposit slip available at www.nts.org.pk. Submit your fees through deposit slip in HBL, ABL, UBL or MCB banks in Pakistan.
Send your application forms to Islamabad with payment deposit slip.