Hesco Hyderabad Jobs 2022 Apply Online
HESCO, a Hyderabad-based energy delivery business, is hiring Engineering and Assistant Finance Managers.
HESCO Hyderabad is owned by the government of Pakistan and employs approximately 10500 people. HESCO Hyderabad provides fantastic employment chances as well as other advantages.
Applicants between the ages of 21 and 33 are encouraged to apply online at qts.quest.edu.pk before the deadline date 07-11-2022.
The Queid e Awam University Testing Service is in responsible for recruiting and conducting the entrance exams.
Interested candidates may send their job application form together with education and experience certificates to [email protected] or phone number 0244-9370381-5 extension 3315 or 0244-930363.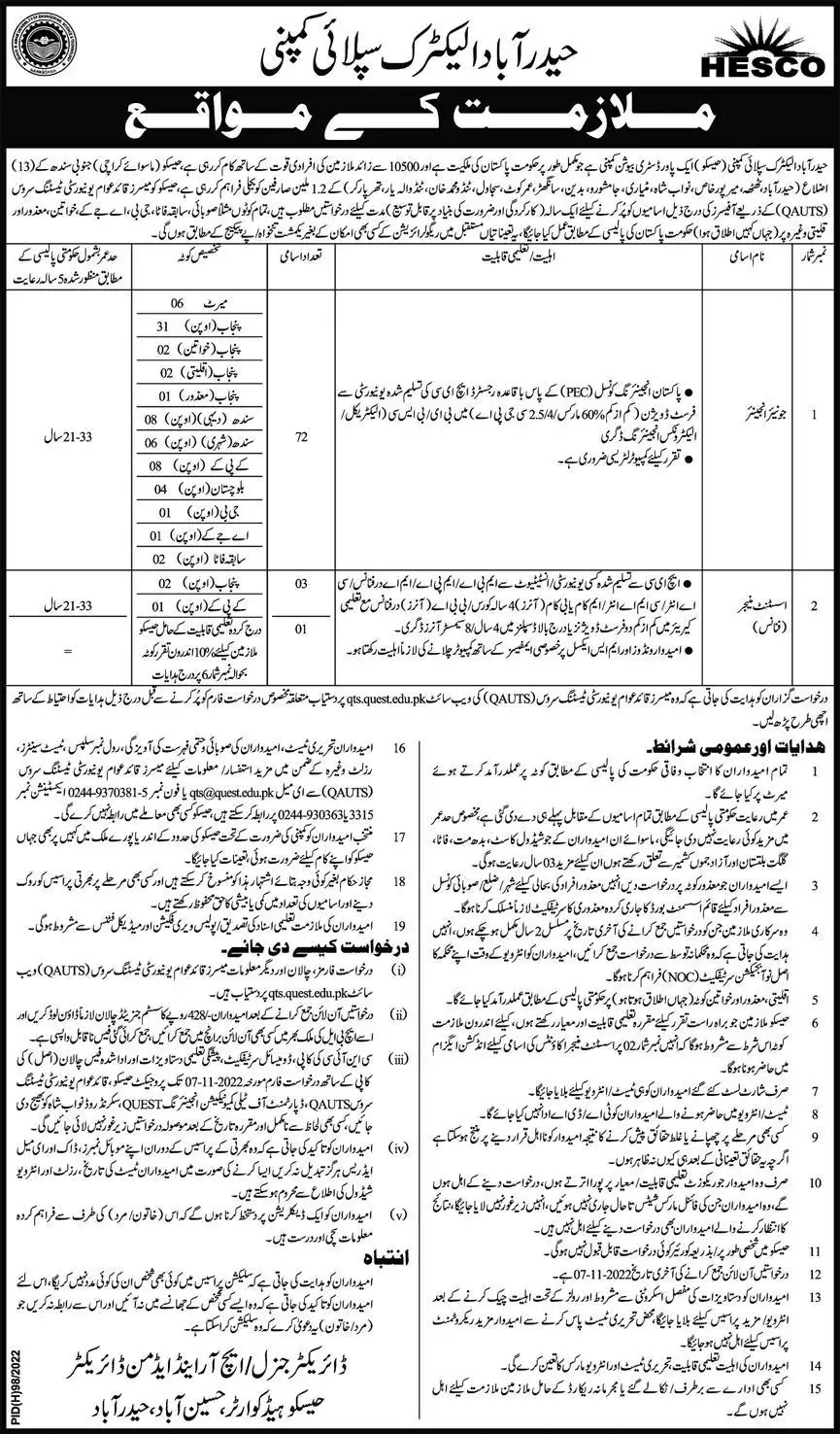 QAUTS is completely accountable for hiring the applicants, and HESCO will not approach or call any of the applicants before the final selection.
Application Deadline: 07 November 2022
The final selection will be depending on government of Pakistan terms and positions.
Position                       No of Employees
Junior Engineer 72
Assistant Finance Manager 4