Shaukat Khanum Memorial Cancer Hospital Jobs December 2014.
Shaukat Khanum Memorial Cancer Hospital & Research Center is a specialist tertiary care cancer centre built and funded by charitable donations with a mission to provide the best possible cancer care to all patients.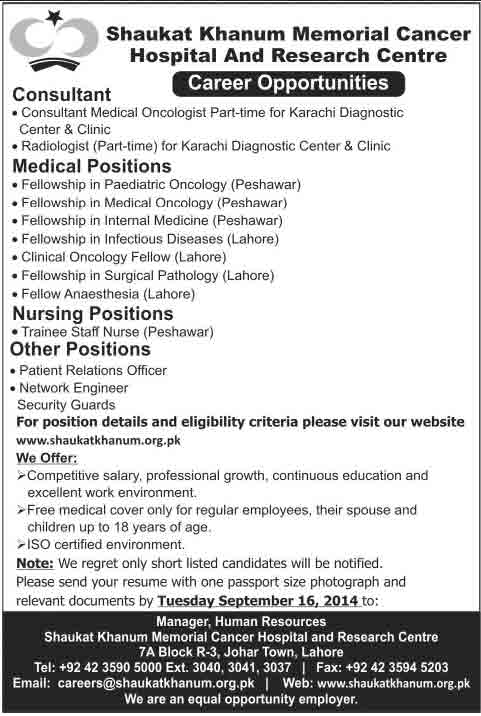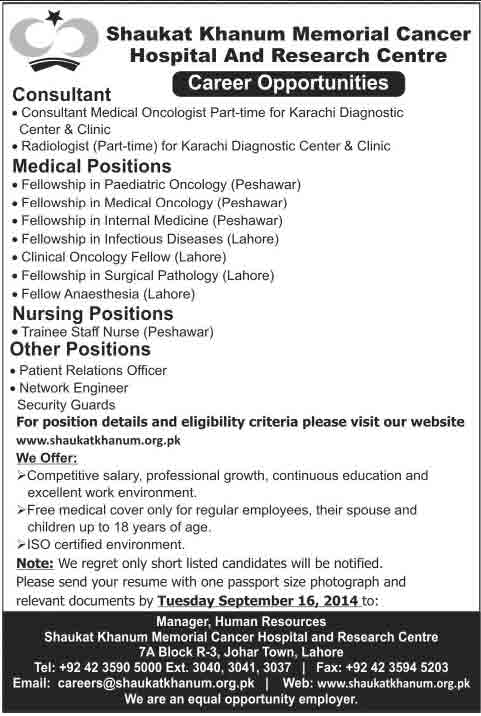 The Hospital is looking for highly-motivated and committed individuals to undertake positions as Consultant Physicians in the Department of  Internal Medicine, who will be expected to provide Internal Medicine expertise in the day-to-day management of sick cancer patients coming to the Emergency Room, Outpatient Clinic and those admitted.
The Physicians will also have the opportunity to collaborate with oncologists to improve the outcome of cancer treatment at SKMCH&RC and be expected to participate actively in the teaching and training programme for junior doctors in the Internal Medicine Department. They will also liaise closely with surgeons and physicians in other specialties and allied staff within the Hospital.