PTCL Broadband Offer Ramadan Offer for their customers. Now you can upgrade your Ptcl Broadband Package from 2 mbps to 4 mbps free with same price package. Download unlimited from ptcl broadband now with 4 mbs speed. for upgrade dial from your line land number 1236 and upgrade your package free.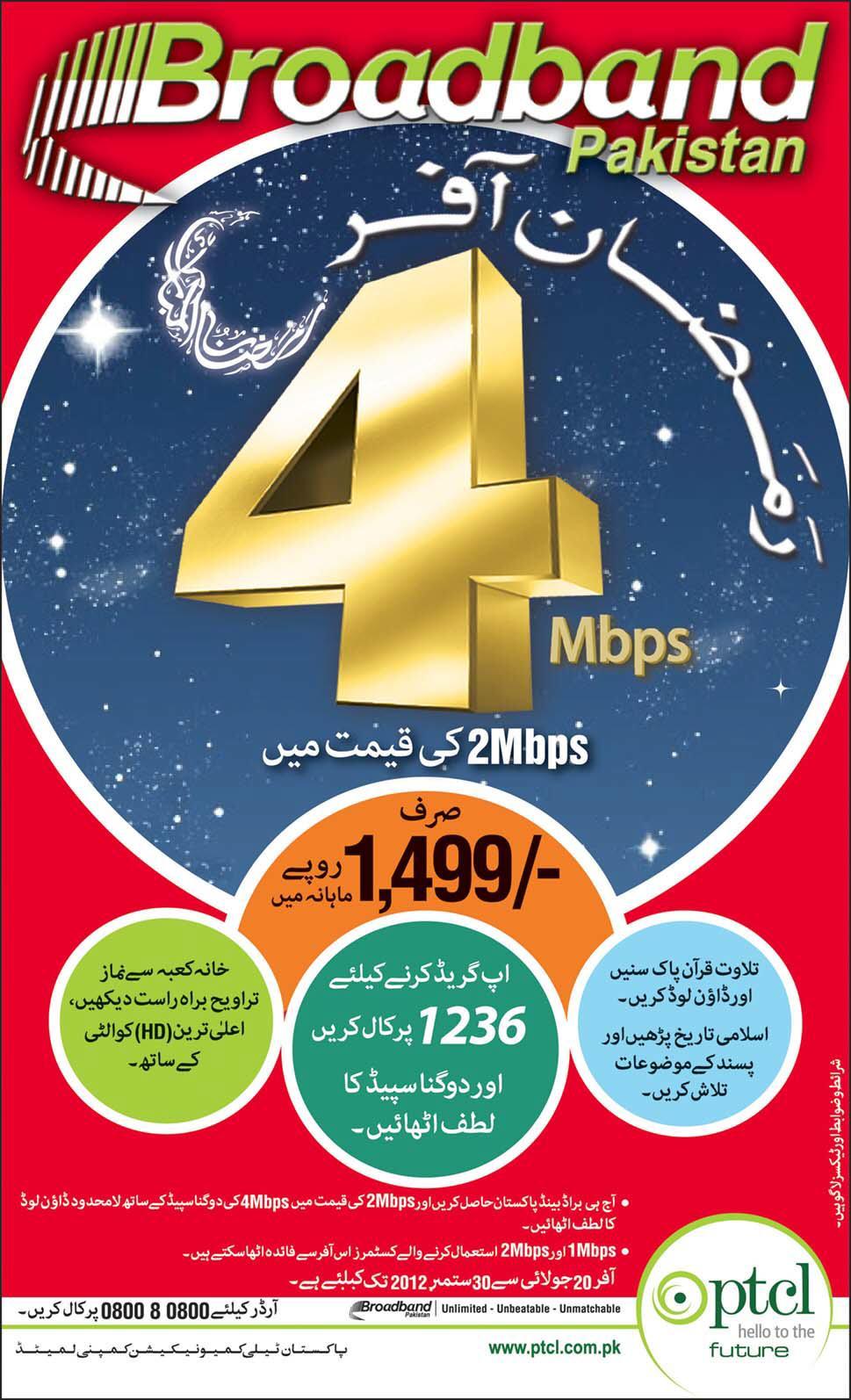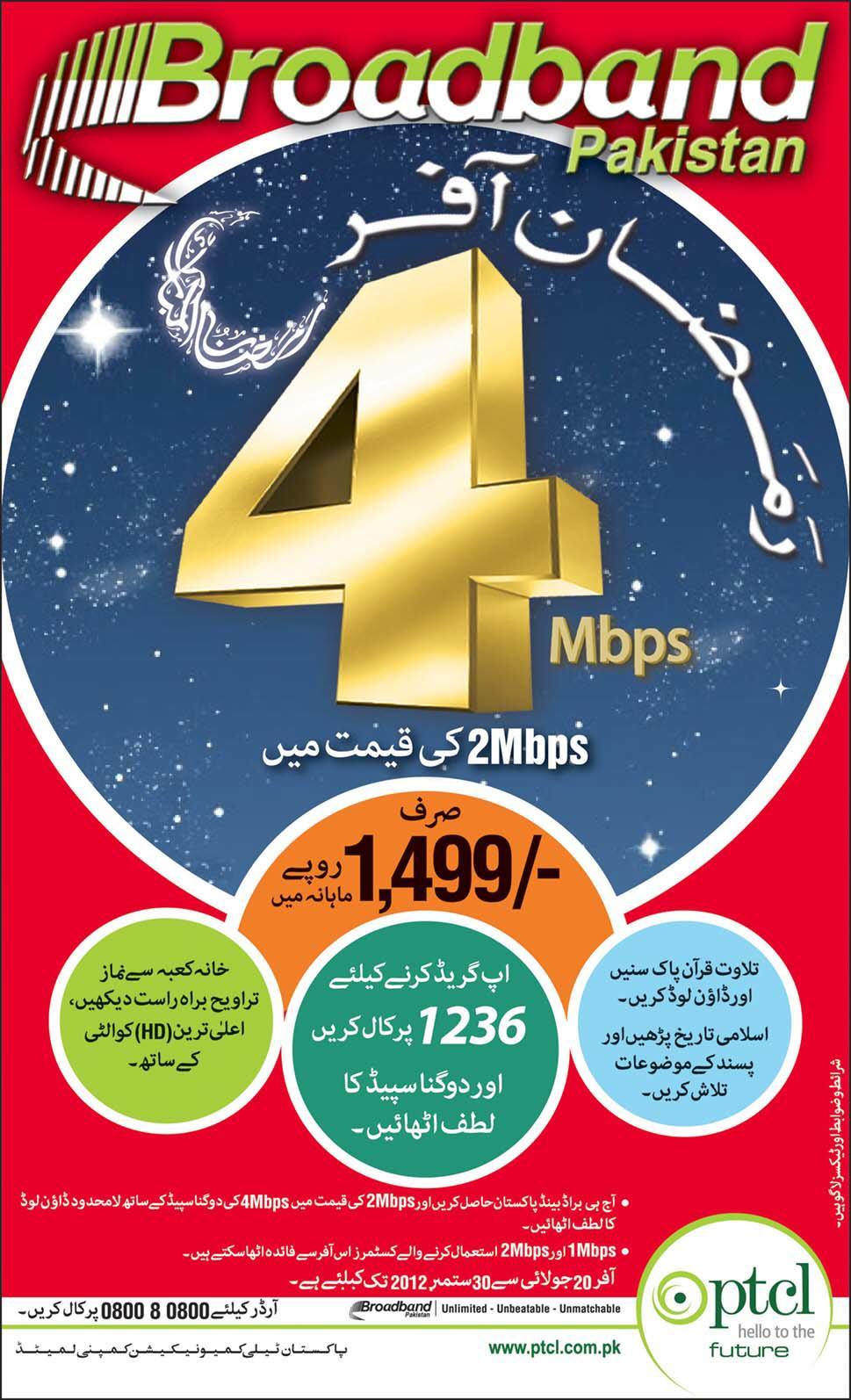 Continuing with the tradition of offering special promotions during the month of Ramadan and to generate excitement amongst existing and potential PTCL customers, PTCL is launching a special promotion for the month of Ramadan.
This Ramadan promotion offers 4 Mbps broadband for the price of Rs. 1,499 per month. Customers can enjoy 4 Mbps speed at the price of 2 Mbps during Ramadan.
Ramadan Promotion:
4Mbps Broadband Package charges: Rs. 1,499 per month
Unlimited download*
Package type: Opt in
Offers starts from 20th July 2012
Valid Up to 30th September 2012
Key Highlights:
A special 4 Mbps promotional package is being offered to customers with 2 Mbps equivalent Tariff (Rs. 1,499 per month)
Existing and new customers can opt into this package and enjoy 4 Mbps speed at the price of 2 Mbps
Any existing and new customer can opt into this special 4 Mbps promotional Package with effect from 20th Jul-2012
Customers on 1 Mbps & 2Mbps can avail this super offer
This promotional package will expire on 30th Sep-2012 and standard 4 Mbps Tariff (Rs. 1,999 per month) will apply after that.