Sarhad University of Science and Information technology Landi Akhun Ahamd Road, Peshawar offering positions for professors, Assistant Professors and Associate Professors.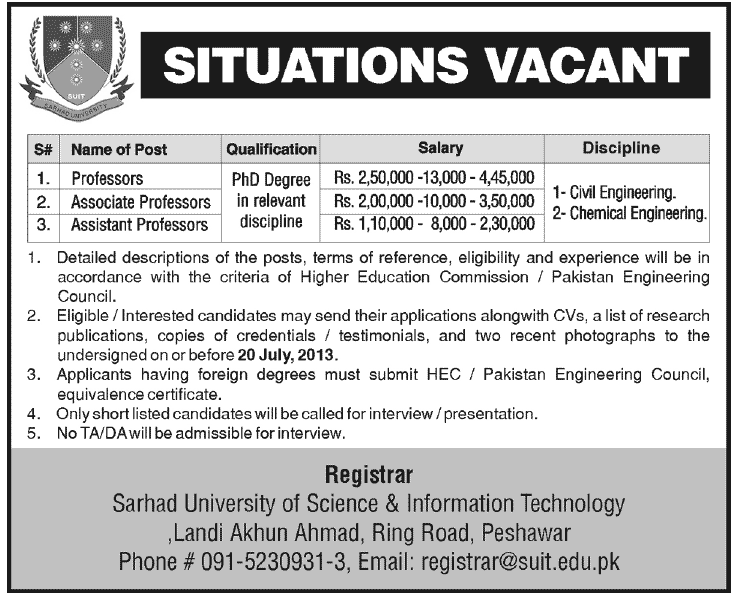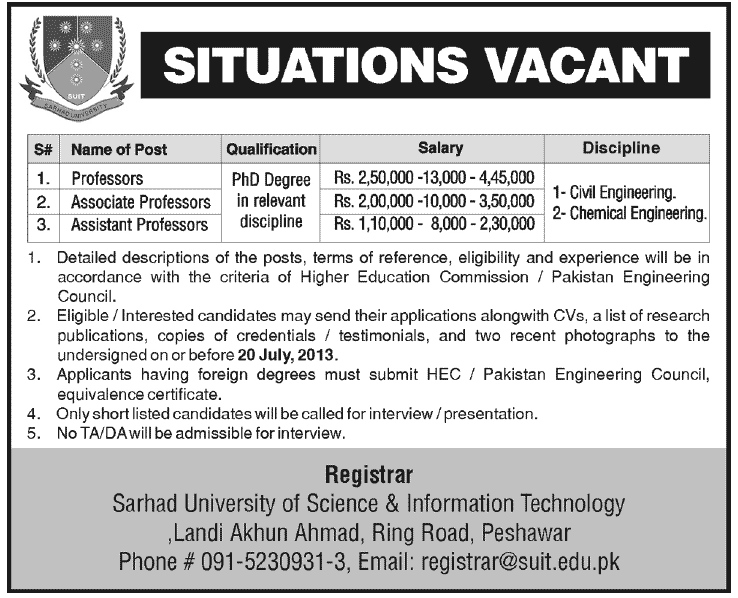 Interested candidates may send their applications alongwith CV list of research publications, copies of credentials, and tow recent photographs to the undersigned on or before 20-July-2013. Applicants having foreign degrees must submit HEC/ Pakistan engineering council, equipment certificate.
Only short listed candidates will be called for interview and presentation.