Punjab Social Security Health Management Company offer different positions for their office. The required staff by PESSSI are given on this advertisement. The Jang news paper advertisement of PESSI Jobs on dated 20-12-2012.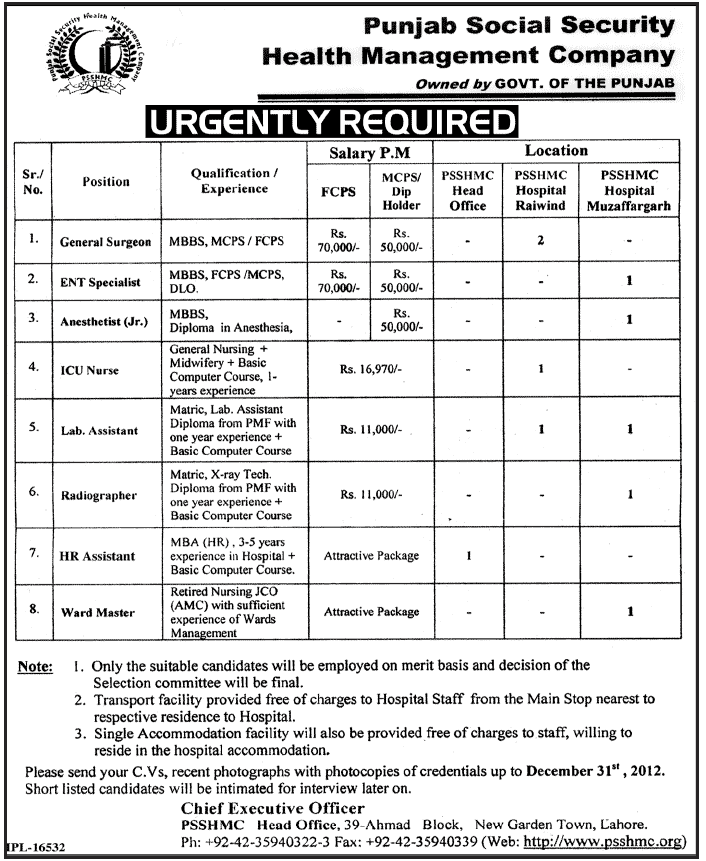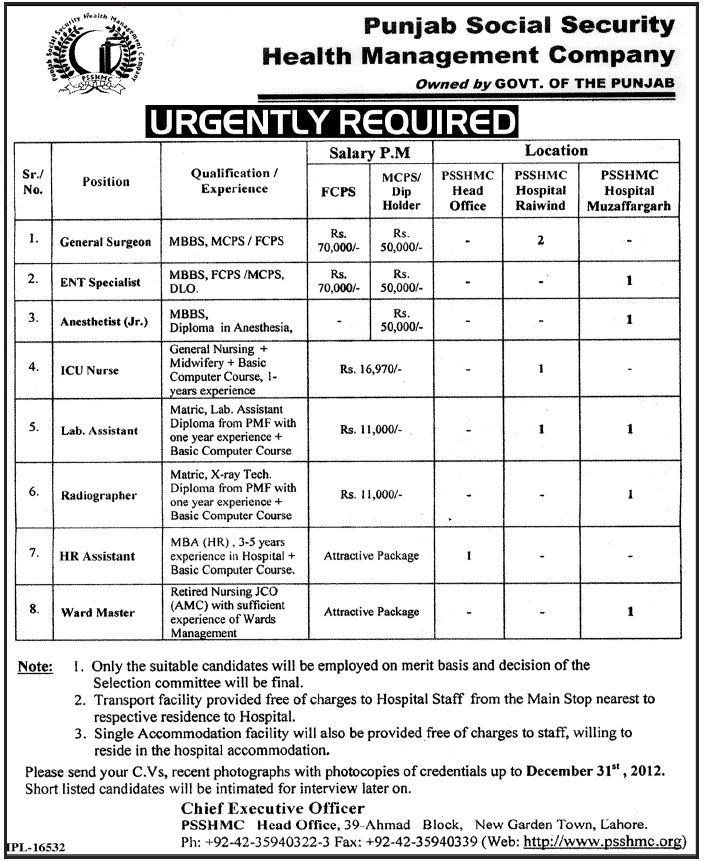 General Surgeon, ENT specialist, Anesthetist (Jr), ICU Assistant, Radiographer, HR Assistant, Ward Master, only the suitable candidates will be employed on merit basis and decision of the selection committee will be final. Transport facility provided free of charge.
We welcome you to become a part of Punjab Social Security Health Management Company. The Philosophy of PSSHMC's HRD is based on the conviction that our most valued asset is our people. Recruitment at all levels is done in an open, transparent and equitable manner, which reflects the commitment to quality, meritocracy and equal opportunity.
PSSHMC is an exciting place to work and there are excellent opportunities for you in an environment driven by inspiration and high expectations, a work place where mentoring and training programs exist to further your growth.
PSSHMC provides a fast-paced and challenging environment where everyone works together to create a positive, supportive and enabling atmosphere. In addition to learning and development opportunities, we offer an attractive benefits package.