American Lyceum International School Lahore requires to fill the following position at johar town, gulshan Ravi, and Township Branch for Teaching O Level Classes and teaching faculty requires Physics, Maths, Chemistry, Urdu, Pak Studies, Business and Accounting Teachers urgent requires at Lahore Campus of Lyceum School Lahore.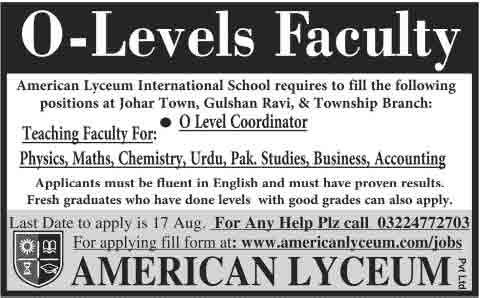 Apply online for above jobs on www.americanlyceum.com/jobs and Fill Job application form.
Job application must be fluent in English and must be proven results, fresh graduates who have done levels with good grades can also apply. The last date of submission of job application forms; 17 August 2015.