Job Opportunity at CPSP Hyderabad
College of Physicians and Surgeons Pakistan Hyderabad requires assistant manager information technology. The person will be responsible for management / monitoring of LAN video conference and VOIP and provide desktop support. Able to manage / monitor Cisco Layer 2 / 3 devices, linux based servers, video conference endpoints, conduct IT workshop. Knowledge of TCP / IP servers e.g DNS, DHCP Etc.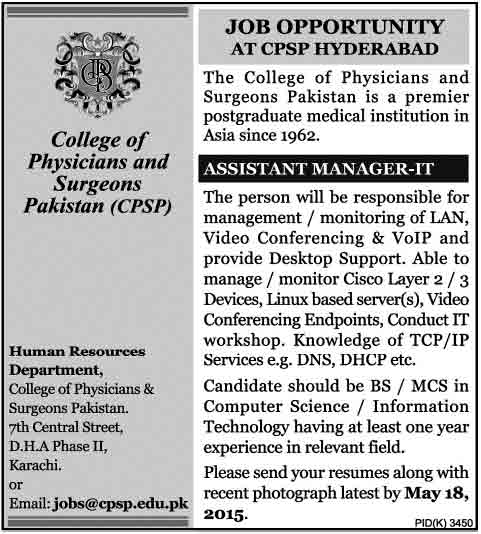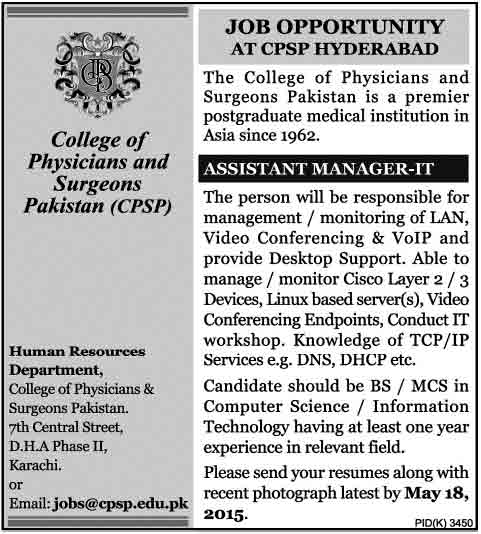 The interest candidates must be BS / MCS in computer science / information technology having at least on year experience in relevant field.
Please send your resume among with recent photographs latest by 18 May 2015.