Tetra Pak is the worlds leading food processing and packaging solutions company. Working closely with our customers and suppliers. We provide save, innovative and environmentally sound products that each day meet the needs of hundreds of millions of people in more than 170 countries around the world.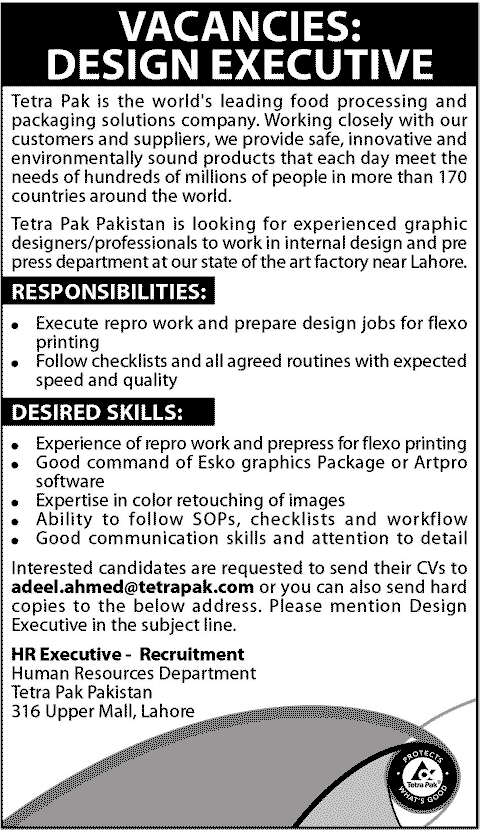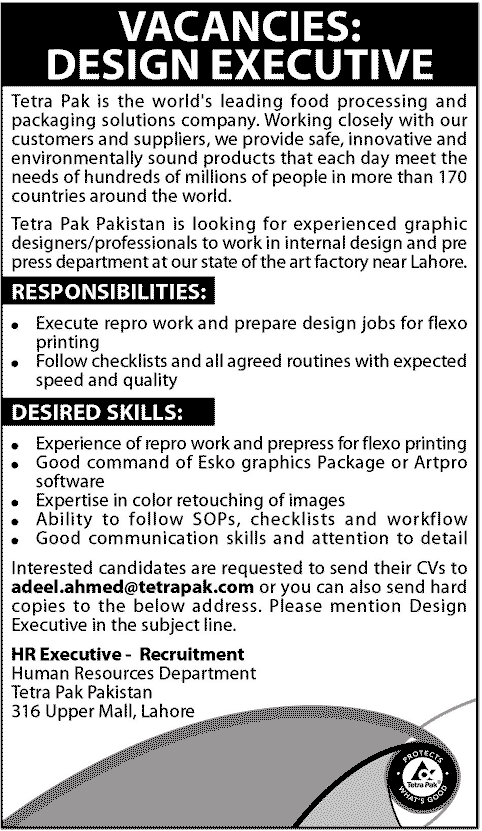 Tetra Pak Pakistan is looking for experienced graphic designers/professionals to work in internal design and pre press department at our state of the art factory near Lahore.
Interested candidates are requested to send their CV to adeel.ahmed@tetrapak.com or you can also send hard copies to the below address. Please mention design executive in the subject line.
HR Executive Recruitment
Human Resources Department
Tetra Pak Pakistan
316 Uppar Mall Lahore