Ufone Telecom Company Offering Call center Jobs in Lahore, Islamabad and Karachi on dated 04-07-2013. The Telecom Company of Pakistan offering careers for all Pakistani.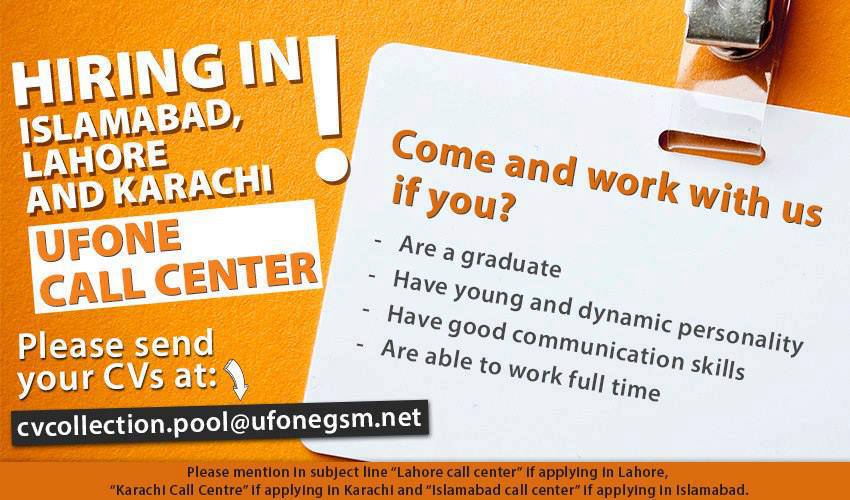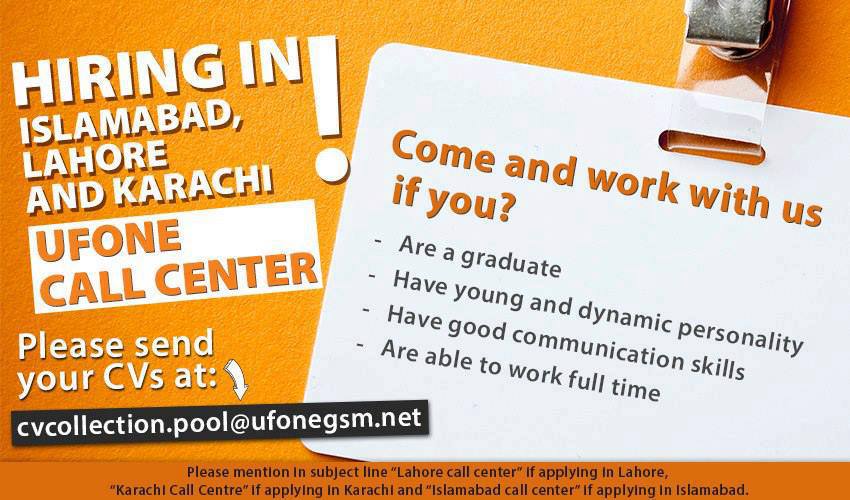 Come and work with ufone Telecom if you are graduate, have young and dynamic personality, have good communication skills, are able to work full time.
If you Need call center Job than apply at [email protected]
Please mention in subject line call center with your city like if you are applying from Lahore than write in subject "Call Center Job for Lahore". Karachi call center if you are applying from Karachi, Islamabad Call center if you are applying from Islamabad.