University of Veterinary and animal sciences Lahore Job Fair will be held on dated 06-November-2013. This Job fair organized by the University for Students and different companies. This Job fair is open for all students and companies who want to hire employees for their institutions. The list of companies that can participate in this Job fair given below on this advertisement and also who are the Job seekers.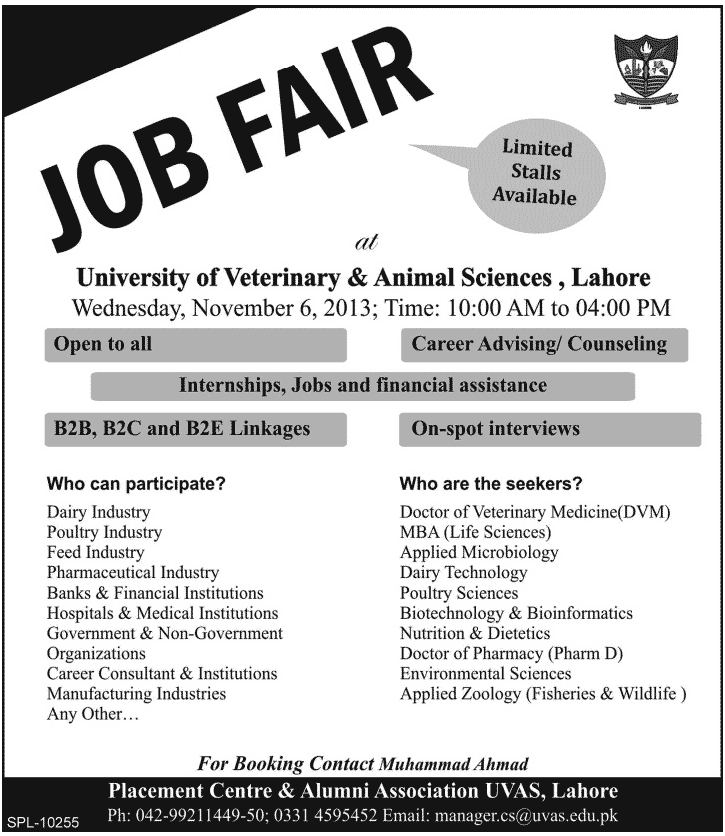 Career advising/counseling
Internships, Jobs and financial assistants on spot interviews
Dear students participate this wonderful Job fair for your bright future.