Qazi Hussain Ahmed Died in Islamabad
The X chief of Jamaat e islami Qazi Hussain Ahmed has died in Islamabad on dated 05-January-2013. Qazi hussain ahmed has suffering from heard disease has passed away.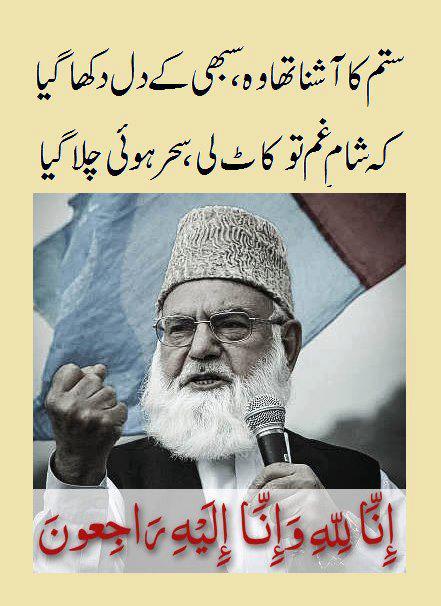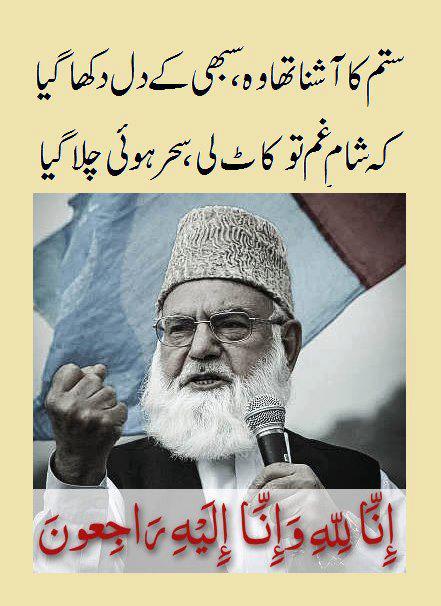 Qazi hussain ahmed born in noshra, the city of Pakistan. He died due to heard attack. His Namaz e janaza will be held in Jinnah Park Peshawar Pakistan on dated 06-January-2013 time 3:00 PM. Qazi Hussain ahmed the nice personality, every politician must obey his roles. Qazi hussain ahmed selected as ameer of jamaat e islami of Pakistan in 1987.