Lahore: Imran Khan Imran Khan physician, Dr. Faisal Sultan further said two days of complete rest is necessary in view of the nature of injuries Imran Khan 3 to 6 weeks for full recovery time is required.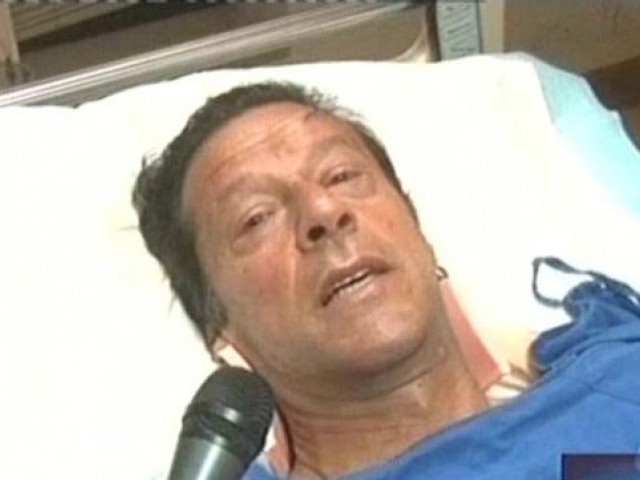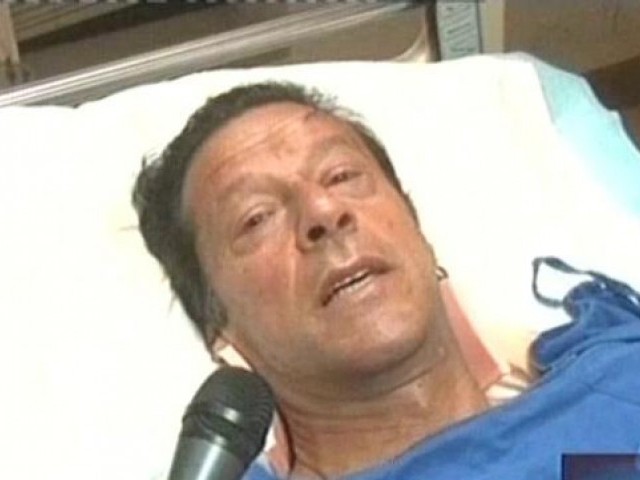 Imran Khan's Shaukat Khanum Hospital physician Dr. Faisal Sultan briefing the media about the situation stating that Imran Khan is so high despite more severe injuries came on his third rib fracture are 3 whileImran Khan calls for treatment and care have been banned, but their families and close relatives will be exempted from the ban. every day the media about the health of the 2 pm briefed be said.
PTI Imran Khan's relatives in addition to the other party leaders visited him in hospital and good wishes for his speedy recovery expressed. Outside the hospital, a large number of PTI last night. PTI workers are present, a large number of women and children who are bytab for a glimpse of their leader.
was moved to where they are receiving treatment