PTCL Broadband Upgrade Offer 2014 Economy Package
Pakistan Telecommunication Company Limited Broadband upgrade economy package of 1 MBps and 2MBPs.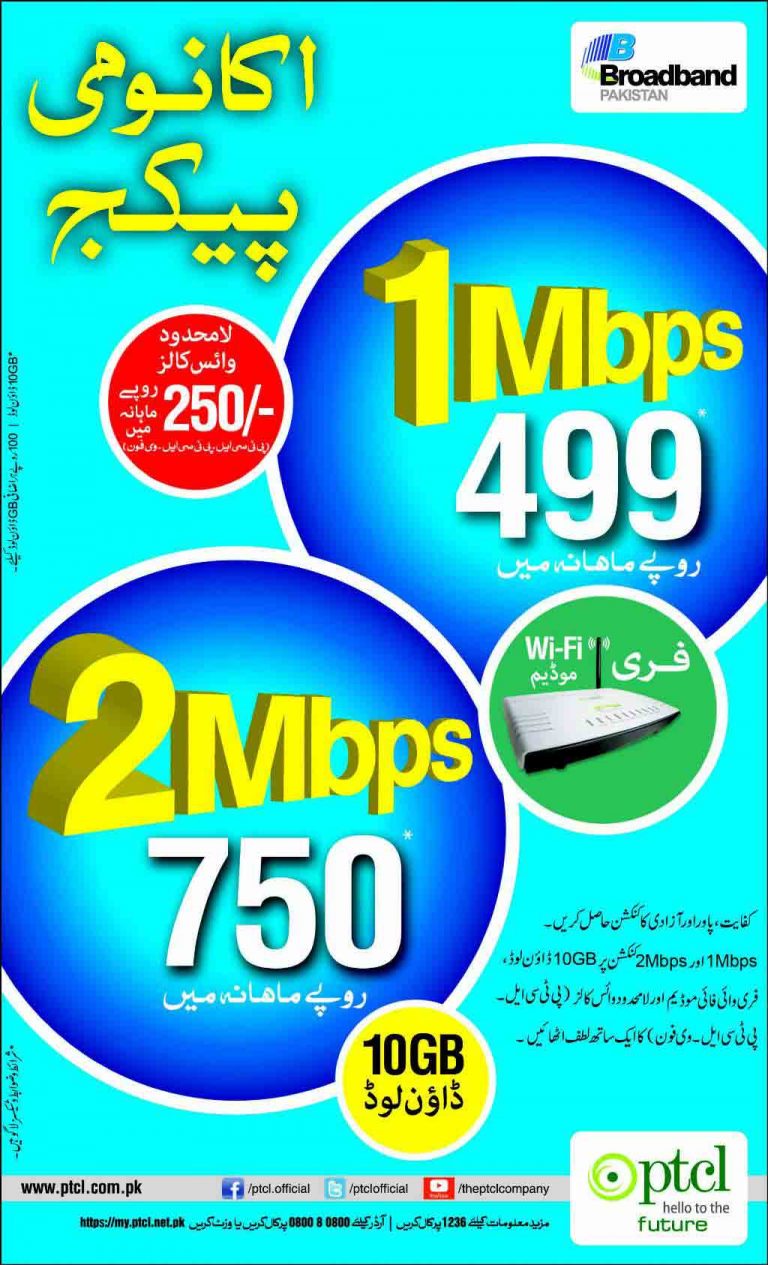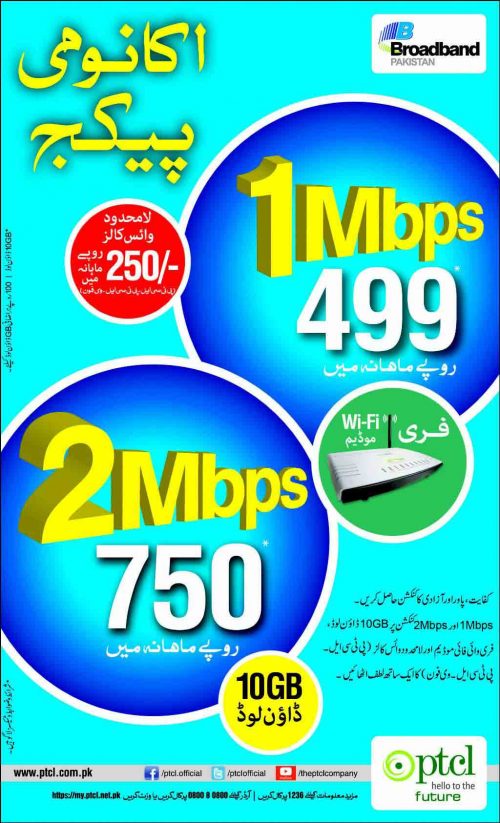 PTCL Broadband 1MBPS Package Details:
PTCL change the package details, now PTCL Users can avail freedom of connections in 1mbs you can download 10 GB Rs. 499/- per month with free wi fi modem and unlimited wireless calls with extra payment of Rs 250/-. (These free calls only available to ptcl to ptcl and vfone customers)
PTCL Broadband 2MBPS Package Details:
PTCL 2mbs now with Rs 750/- per month with free modem and 10 GB download. If you download extra 1GB per gb Rs. 100/- will be deducted from customers.