Ehsaas Program Eligibility Check online Application Nadra Status
Ehsaas emergency cash program is became biggest helping program in Pakistan history. The labour cash distribute program has been start few months ago and still many people already gets money under Ehsaas Labour Cash Program.
Prime minister Imran Khan Make the ehsaas cash program best that distribute the cash in proper channel under government rules and terms and conditions. The cash distribution system having full record of every person who gets the money from government under Ehsaas emergency cash program.
Read Also: PM Imran Khan Ehsaas Rashan Program 2020 Registration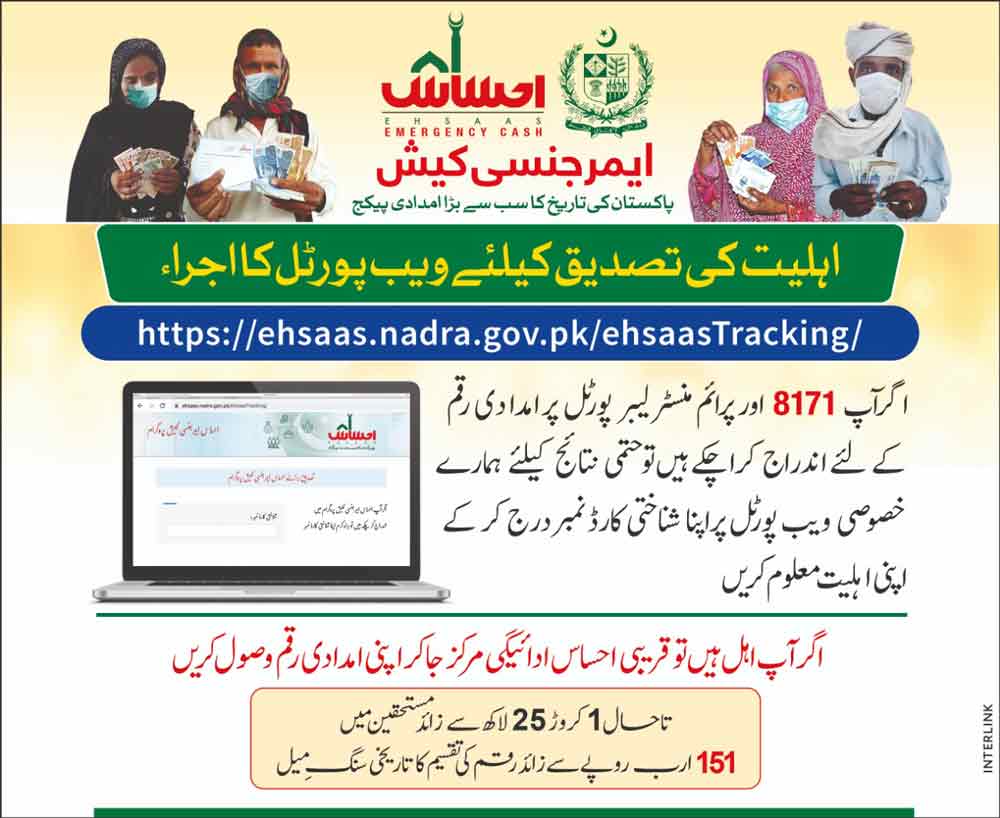 Read Also: PM Imran Khan Ehsas Kafalat Program 2020 Registration Form
How to check Application Status:
If you applied already through SMS 8171 PM Labour Portal.
Go to https://ehsaas.nadra.gov.pk/ehsaasTracking/
Entry your National ID Card Number and click on submit.
After that the eligibility will be displayed. Ehsaas tracking system recently announced by Sania Nishtar. One 85 plus disable women received three messages in last three months of eligibility but cannot get payment due to worn out thumb impressions through NADRA system. She is not getting payment or any SMS through habib bank limited HBL. Sania nishtar said she is already introduced supplementary payment solution to facilitate ehsaas emergency cash beneficiaries who are eligible but are facing biometric issues withdrawing money.
Read Also:
Ehsaas Labour Portal Nadra gov pk Online Registration to Get 12000