The education minister of Punjab Rana Mashhood Ahmed Khan Announced New Biometric system in Lahore Punjab, the new Method of Attendance for teachers in all over the Punjab, according to this online system, Punjab Government will be saw online the attendance of Punjab Teachers. Rana Mashhood Ahamed Khan said that make it necessary that no one teacher or student remains absent from schools.
Mashhood lamented that 3.2 million children of Punjab did not go to schools which include 290,000 children from the age of five to nine years of district Lahore. He was hopeful that teachers would visit every house of the area to ensure that no child of Gulshan-e-Ravi was out of school.
Tuesday said this computerized system of checking attendance of teachers would be introduced in all schools.
Today Rana Mashood Ahmed Khan announced this system in Government girls school Gulshan Ravi Lahore and with the time this system will be available at all schools of Punjab Pakistan.
Attendance of Teachers in schools Punjab biometric system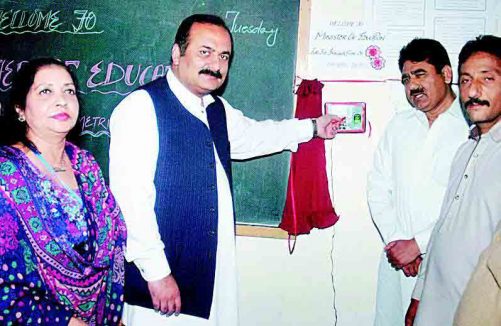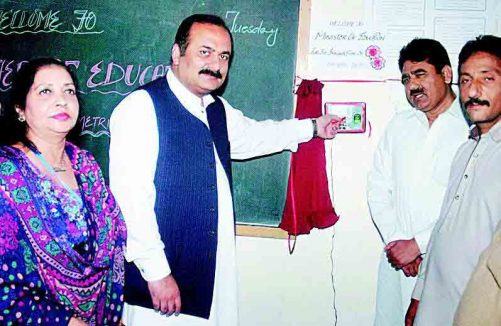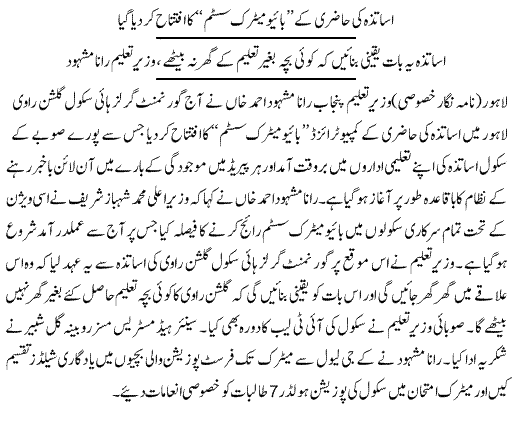 Senior Headmistress Mrs Rubina Gull Shabbir thanked the minister for the grant for the school lab. The minister distributed shields among students who secured positions.