Wafaq ul Madaris Pakistan Admission Form 2020
Wifaq Ul Madaris Al Arabia Pakistan opens admissions for session 2020. The admission applications can be submit from date 02 June 2020 and the regular classes will be start form 12 June 2020. Download Admission application from for male and female students from different categories www.wifaqulmadaris.org 
The meeting of All Wafaq Ul Madaris was held today under supervision of Molana Qazi Abdul Rasheed in Jamia ashrafia Lahore and the final decision made that classes will be start from 12 June 2020 and the admission starts from 02 June 2020.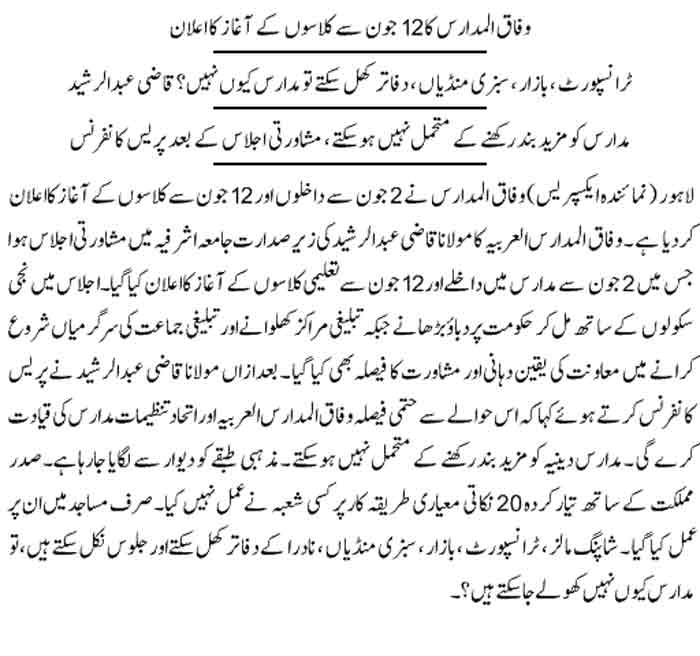 Qazi Abdul Rasheed said during the press conference that shopping malls, transportation and offices are open that why not Masajids and Educational Institutes still closed.
Find Contact information Here:
Wafaq ul madaris Al Arabia Pakistan Contact Number
The students can submit their admission application form by following government SOPs in admission offices after 2nd June 2020.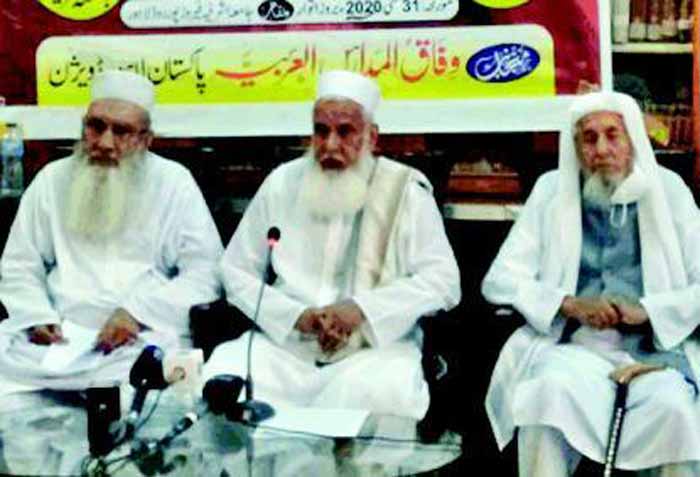 Top Position Holders List:
WafaqUl Madaris Al Arabia Pakistan Position Holders 2020