Top 10 Most Affordable UK Universities for International Students
Leeds Trinity University
£10,000 – £11,500
Leeds Trinity University is best university for international students, Leeds Trinity University in the TOP 15% of all UK universities for teaching quality. The Teachers of The University is professional and experienced in their field of study. After completing the degree from Leeds Trinity University the 95% of university graduates are in work or further study six months after graduation. The Market of Leeds Trinity University is good, the companies easily hire the graduates, who have done their Graduate degree from Leeds Trinity University or after graduate six months professional course, after completion of 6 months course the candidates can get Good Job. The fee is affordable for international students to get high quality education.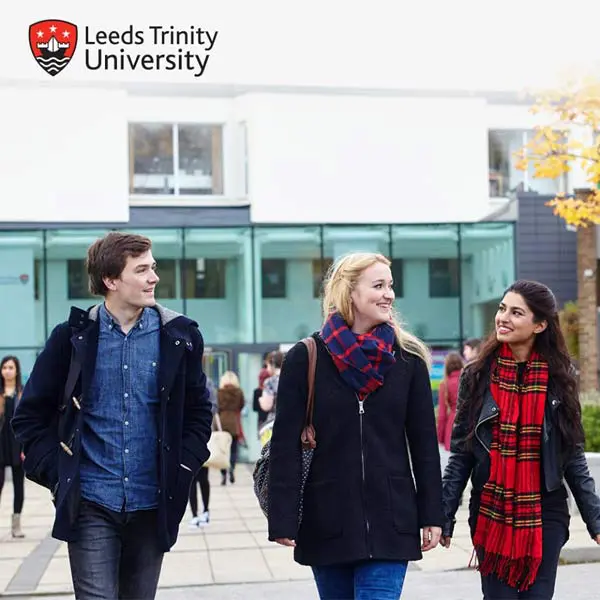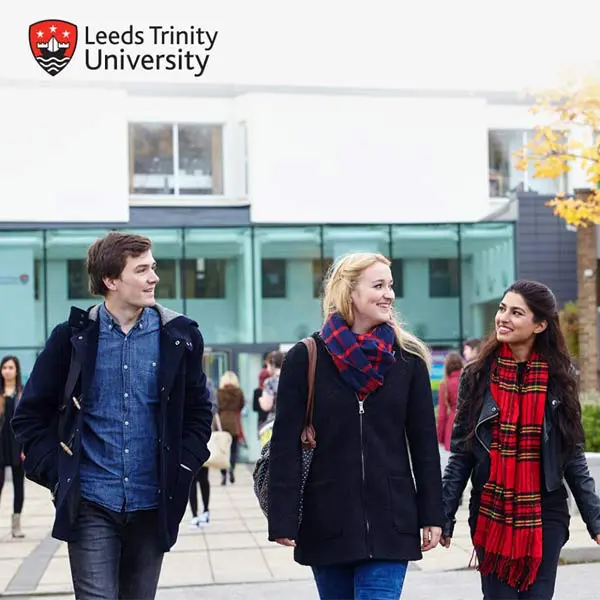 Leeds Trinity University is offering large number of courses for international students; the main courses are undergraduate, postgraduate, foundation and top up courses, and also course courses.   The official website of Leeds Trinity University is www.leedstrinity.ac.uk you can find complete information related to university with courses details, student life, staff and students, alumni and how to get student visa and starts studding in Leeds Trinity University and make your future save and successful.
Ask a question on +44 (0) 113 283 7123 or admissions@leedstrinity.ac.uk.
How to Get Admission in Leeds Trinity University: Click here
York St John University
£10,000
York St John University is also affordable university for international students, York St John University is a public university, and the location of university is my favourite location York England. The Courses offered by York St John University:
Art & Design
Animation
Design
Furniture Design
Graphic Design
Product Design
Interior Design
Fine Art
Illustration
Games Design
Photography
Business
Accounting & Business Management
Accounting & Finance
Business & Economics
Business Information Management
Business Information Technology
Business Management
Business Management (with placement)
Business Management & Finance
Business Management & Human Resource Management
Business Management & Language
British Sign Language & Business Management
Business Management & French
Business Management & German
Business Management & Japanese
Business Management & Spanish
Business Studies
Economics & Finance
International Business Management
Marketing Management
Tourism Management
Tourism Management & Marketing
Computing
Games Development
Computer Science
Software Engineering
Health Life Sciences
Biomedical Science
Occupational Therapy
Physiotherapy
Humanities
American Studies
Creative Writing
English Literature
Environmental Geography
Geography
History
Human Geography
Human Geography with American Studies
Human Geography with History
Human Geography with Media Studies
War Studies
Languages & Linguistics
English Language & Linguistics
Languages
Linguistics & TESOL
TESOL & Modern Foreign Language
TESOL & French
TESOL & German
TESOL & Japanese
TESOL & Spanish
Media & Production
Film Studies
Image Media
Media Production
Media Production: Journalism
Media Production: Radio
Media Production: Film & Television
Performance
Dance
Dance: Education & Community
Drama & Theatre
Drama: Education & Community
Drama & Dance
Music degrees
Music
Music: Composition
Music: Performance
Music: Education & Community
Music Production
Psychology & Counselling
Counselling, Coaching & Mentoring
Psychology
Psychology with Counselling
Religion & Philosophy
Christian Theology
Religion, Philosophy & Ethics
Religious Studies
Theology & Religious Studies
Social Sciences
Children, Young People & Families
Children, Young People & Families with British Sign Language
Criminology
Early Childhood Studies
Education Studies
Education Studies with Modern Foreign Language
Education Studies with Japanese
Education Studies with French
Education Studies with German
Education Studies with Spanish
Education Studies with Special Educational Needs & Inclusion
Education Studies & Sociology
Sociology
Sociology with Criminology
Sport Education Programs:
Nutrition & Exercise for Health
Physical Education & Youth Sport
Sport Development & Coaching
Sports Coaching
Sports Science & Injury Rehabilitation
Strength & Conditioning
Education for Teachers:
Primary Education
Primary Education (3 – 7 years)
Primary Education (5 – 11 years)