Internship Opportunity at Warid Telecom Head Office Lahore
Department: HR Services Department.
Duration: 3 Months
Stipend: 8,000 per Month
Location: Head Office, Lahore
Candidates (BBA/MBA) with strong analytical and communication skills required for this Internship.
Interested candidates can forward their resumes at [email protected]  as soon as possible
WARID TELECOM: Internship Announcement
Company Name: Warid Telecom
Number of Interns required: 3
Functional areas concerned: Human Resources
Internship Location: Lahore, Warid Head Office (EFU Building, Jail Road, Lahore)
Project/Brief JD
Assist relevant HR Manager in HR-related Projects
Meet deadlines as assigned by HR Manager
Education
–Graduation
–Start Date of Internship
–Duration of Internship: September 22nd, 2018 (2-3 Months)
Deadline to apply: 14th September, 2018
Skills required:
Bachelors\Masters in HR
Strong communication & interpersonal skills
Ability to effectively prioritize and execute tasks, and manage deadlines, as and when needed.
Must have a basic understanding of HR functions
Must have a proficiency in MS Excel and understanding of its functions
Contact Information: Please apply at [email protected] till 14th September, 2018
Kindly Mention 'Internship – HR' in the Subject Line.
Only Interested and serious students with interest in HR specifically, will be entertained.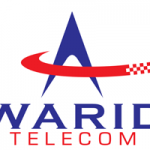 Zong Internship Program 2018
Telenor Internship Program 2018