Zong 4G is one of the biggest 4G Network in Pakistan Offering Management Trainee Program for Graduates Session 2023. Zong 4G is inviting Students from all over the Pakistan to Join Zong Telecom Trainee Program. the selected students will be avail monthly Stipend Rs. 35000/- Per Month.
Zong 4G Graduate Trainee Programme 2023
Areas of Interest:
Commercial (Sales and Marketing)
Engineering
Information Technology
Eligibility Criteria:
Age: 26 years at the time of hiring.
Education: Fresh Graduates with following degrees are eligible to apply; BBA/MBA, Bachelors/Masters of Engineering (Telecom/Electrical/Electronics), Bachelors/Masters of Information Technology or equivalent.
Score/CGPA: Minimum 2.5 CGPA or 70% Marks required.
Work Experience: Not more than 01 year.
Last Date to Apply: 31 August 2023
The interested candidates may submit their applications online after those officials of zong telecom will take online test in assessment centers, the successful candidates from this test will be eligible to give final interview after that the selected candidates will offer job & on boarding.
Zong Graduate Trainee Program 2023
Zong Telecom Pakistan introducing training programs for graduated students from all over the Pakistan. The Zong offering Trainee for Graduate, it purpose of this training program to select talents from fresh graduates to boom the careers in telecom sector.


The interested graduate passed students can submit training applications before dated:
EXPECTED JOINING MONTH: September 2023
Fill the application form online though GTA Program of Zong and get a chance to become leaders in the market of Telecom.
How to Apply Online: Click Here
Fill this Application form:
Eligibility Criteria for Zong Graduate Trainee Program
Students graduating in 2023 (who have passed all semesters (university courses) except thesis or dissertation is eligible to apply with a minimum of 2.5 CGPA or 70% marks. Those who have appeared in the last semester and result is waiting must have a minimum 3 CGPA or 70% marks.)
Education: Minimum 16 years of education. Bachelors [4 year program] BBA, BBIT, BCS, BEE, Bachelors of Telecom Engineering or relevant equivalent degree is a must.
For Business Graduates: Candidates with Master's Degree shall be preferred.
Maximum working experience: 1 year (Internship experience is not considered as job experience)
Maximum age of a graduate trainee: Max 26 years at the date of hiring.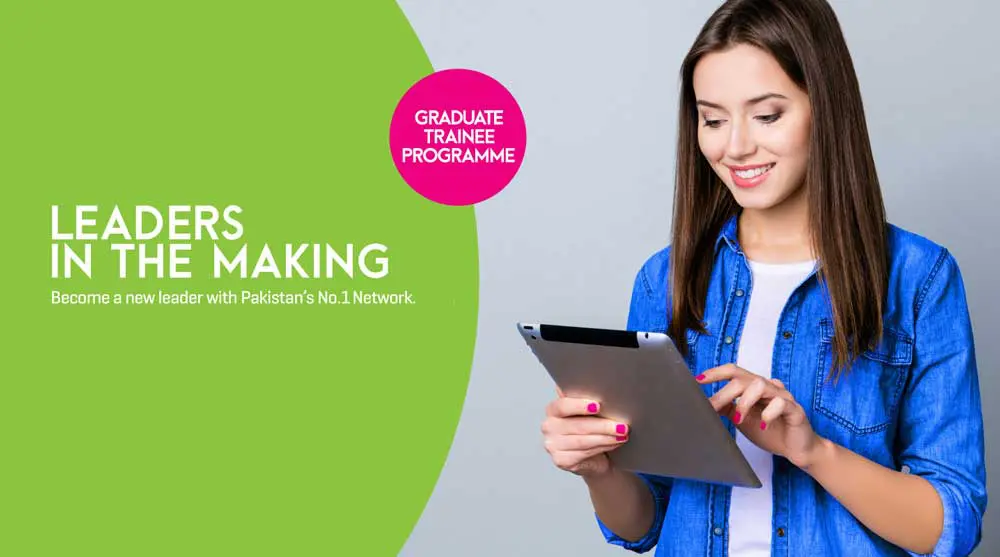 HIRING STEPS:
Online Application Submission
Online Test
Assessment Center
Final Interview
Job Offer & Onboarding
Telenor Internship Program 2023