its official page of result of UHS Annual Result 2021 will be published on this page.
University of Health Sciences announced results of MBBS Third Professional Annual Examinations.
Click here to View Result: Result Here
Below detail is about 2021 Result
Lahore UHS Result and Position Holders: University of health sciences Lahore has been announced first professional part 3 and 4 MBBS Annual Examination result on dated 16 April 2021. 33 medical colleges and 4675 students participate in this Annual Examination of UHS, from these students 3913 candidates has been passed butt 698 candidates has been failed in this MBBS Part 1 Result. UHS Passing percentage remains 84.86.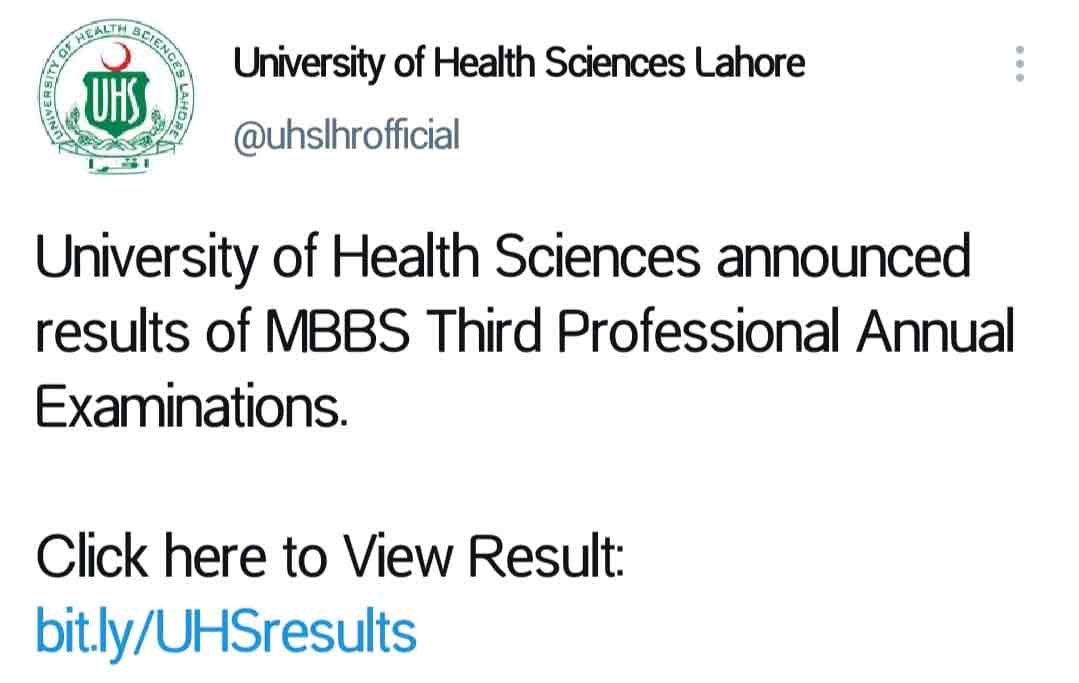 The first position taken by Saba Maqsood from Islam Medical College Sialkot from UHS MBBS Part Result, she takes 525 out of 600.
Second position taken by maimoona iftikhar from Akhtar Medical and dental college Lahore, she takes 514 marks out of 600.
Third position taken by Marad Mahmood from serves institute of medical sciences Lahore, he takes 509 marks out of 600.