The opening ceremony of Olympics 2012 is being held in London
Hundreds of thousands lined the streets of London to give a spectacular welcome to the Olympic torch ahead of tonight's opening ceremony' which will be watched by a global television audience of four billion.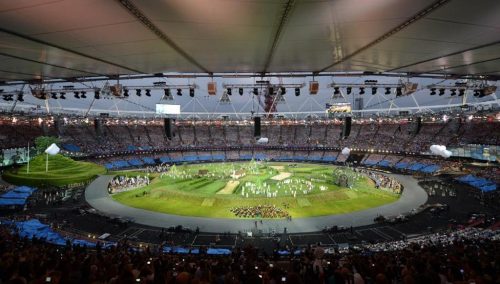 More than ten thousand and five hundred athletes from two hundred and five countries are participating in the mega sports festival. During the seventeen-day event' three hundred and two competitions will be held in different fields. A Pakistani contingent has also arrived London to participate in different games including hockey' swimming' shooting and athletics.