Qasim Ali Shah is a well-renowned teacher, an inspirational speaker takes interview of Chairman PTI Imran Khan a well-known politician and published on his YouTube Channel and social media pages becomes viral.
Famous motivational speaker and corporate trainer Qasim Ali Shah is in the headlines nowadays after he held back-to-back meetings with PTI Chairman Imran Khan and Prime Minister Shehbaz Sharif. This is why he's trending for all the wrong reasons.
Qasim Ali Shah also share the meeting pictures with Prime minister of Pakistan Shahbaz Sharif. Qasim Ali Shah Writes the personal statement of social media about Imran Khan and PM Shahbaz Sharif. As we know Imran Khan is most popular Politician in Pakistan and Specially Youth of Pakistan Love Imran Khan.
Qasim Ali Shah Meets PM Shehbaz Sharif After Imran Khan Social Media Users Declared "Wrong Number"
Full Interview Imran Khan Taken by Qasim Ali Shah:
Qasim Ali Shah is Now Openly Speaking Against Imran Khan.
Motivational speaker and career counselor Qasim Ali Shah all praises for Chairman PTI Imran Khan, a day after he rebuked former PM on a private media channel.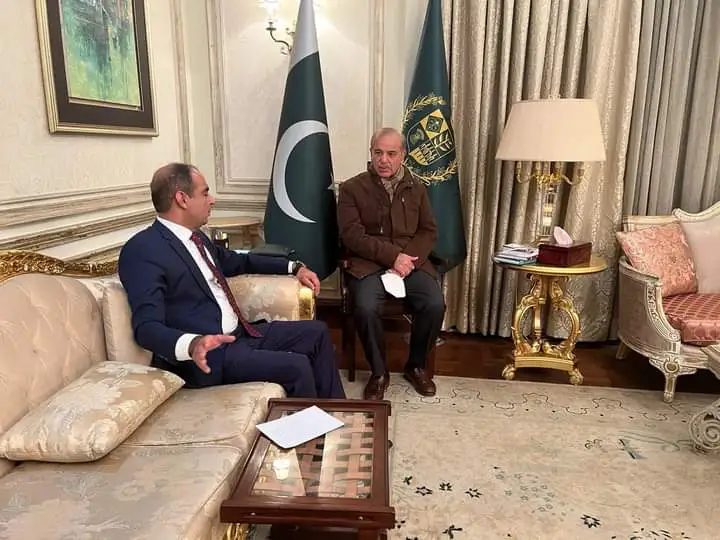 Qasim Ali Shah said: "Mein ne khan saab ke ghutno ka hath lgaya, wo murshad hai, hamarey leader hain"