Prime minister of Pakistan Mian Nawaz sharif gives relief to Pakistani companies related to taxes. Prime minister announced easy tax payment for all registered or known registered companies after that these companies who have not paid their taxes yet, can escape from government tax audit and panties.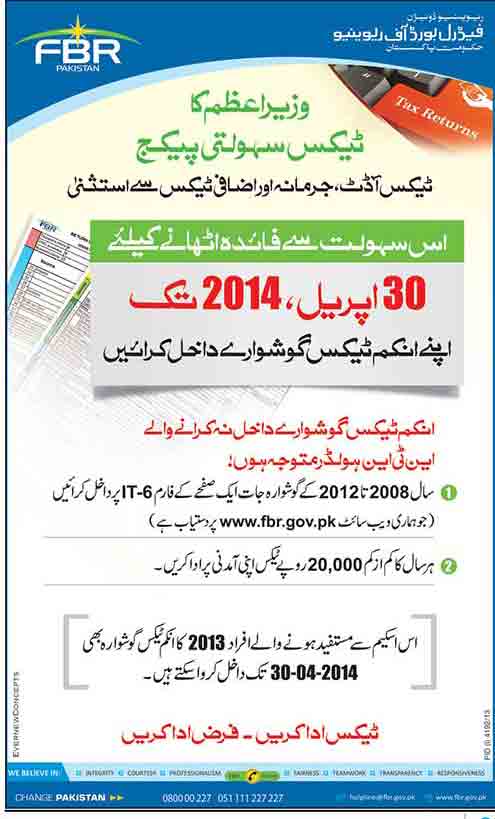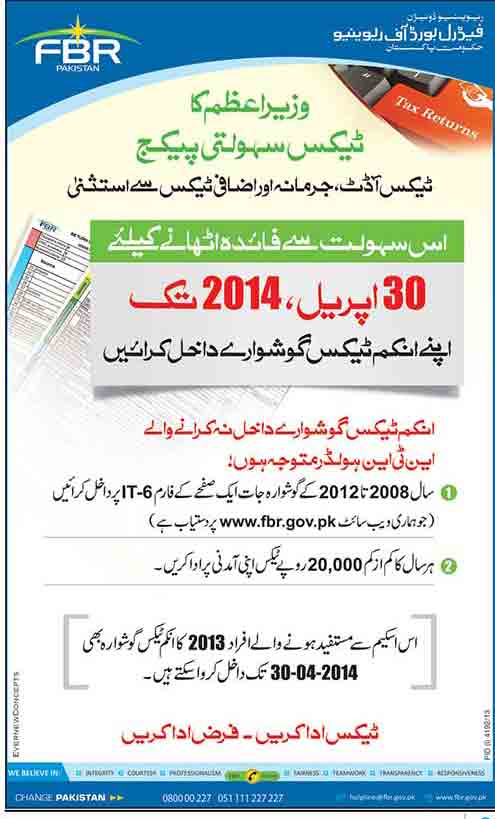 Government of Pakistan requested to all company holders to submit their Tax returns before dated 30-April-2014 and got original tax Payer Company.
Income tax return forms can be obtained from official website of FBR Pakistan www.fbr.gov.pk. FBR mades special Income tax return form from year 2008 to 2012, you can submit IT-6 form. Government of Pakistan requested to all owners of the companies that is working within Pakistan that paid minimum 20,000/- rupees to Federal Board of revenue from their income of business.
In this scheme your income tax of year 2013 form can be submit before dated 30-04-2014.
FBR Complete your duties pay taxes.