(07-June-2013 ICC Champions Trophy Pakistan vs West Indies) IC C Champions Trophy Second Match Group B played Between Pakistan vs South Arica on dated 07-June-2013. West Indies won the toss and elected to ball first.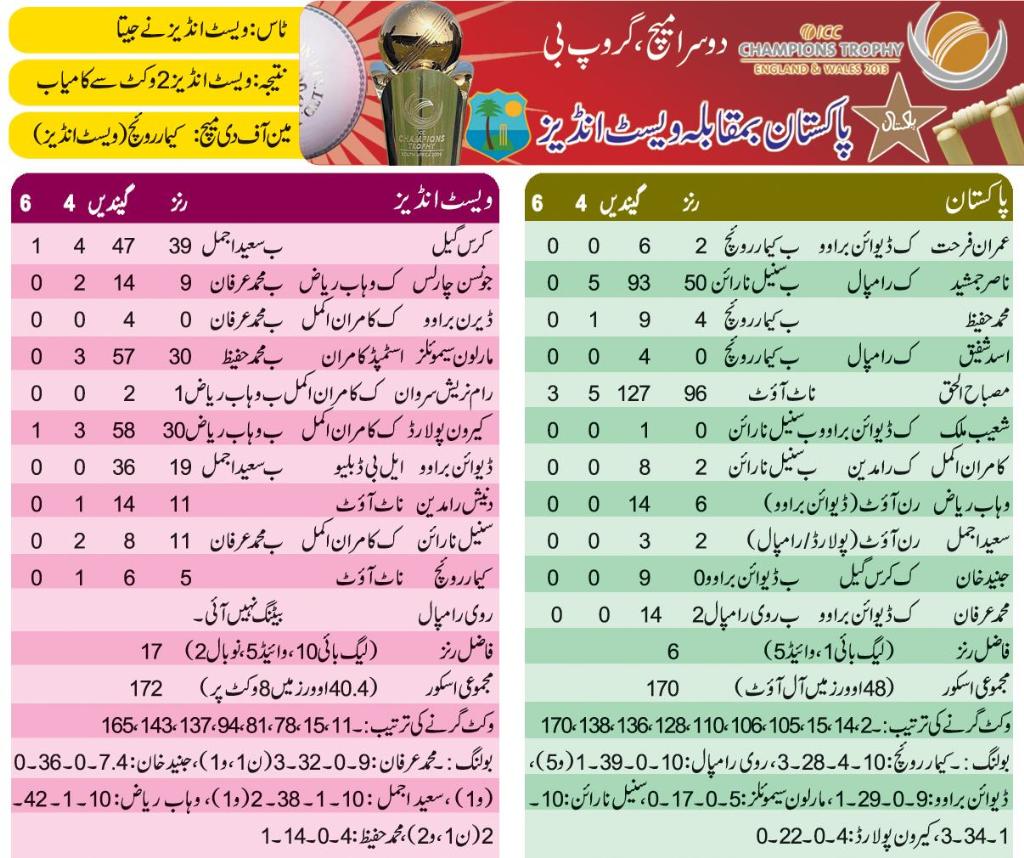 The start of bating from Pakistan not well, no any player make good runs instead of Misbah ul haq. The opening best man Imran Farhat and Nasir Jamshaid starts betting, Imran farhat out in only two runs from 6 balls. Nasir Jamshaid played well and he made 50 runs from 93 balls with five boundaries. Muhammad Hafeez out with only 4 runs from 9 balls. Asad Ashiq and shoaib Malik out with Zero runs. Kamran AKmal and Saeed AJmal made only 2 runs and wahab riaz made 6 runs from 14 balls. Misab ul haq made highest runs in their cricket history 96 from 127 balls with five fours and three sixes.
Pakistani cricket team all out in 48 overs and made total runs 170/-
This target is easy for West Indies butt Pakistani bowlers gives tiff time to West Indies players, butt finaly West Indies won the Match from 2 wickets. Kras gil made 39 runs from 47 balls with 4 fours and one six.