Pakistan vs West Indies 2nd T 20 Cricket Match is playing today dated 28-July-2013 Time: 11:00 Pakistan standard time. In first T20 Cricket match played on dated 27-07-2013 and Pakistan won the first T20 cricket match from West Indies. 1st twenty 20 match win by Pakistan due to shahid afridi. Shahid Afridi Made 46 runs from 27 balls.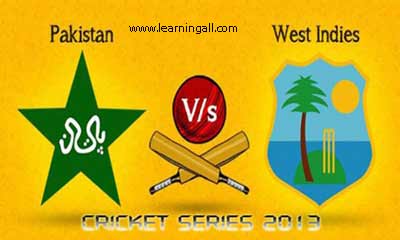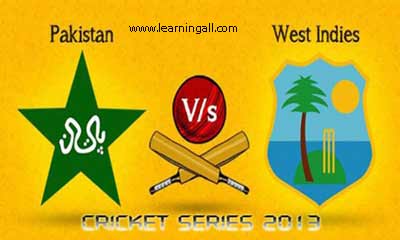 2nd Twenty 20 Cricket Match Pakistan Played first inning against West Indies.
Now Pakistan cricket team made 19 Runs from 3.3 Over's.  Ahmad shahzad and Muhammad hafeez is opener from Pakistan side and both players playing well against West Indies in 2nd Twenty 20 Cricket Match.
Muhammad Hafeez out now with 10 runs on fourth over. West Indies wants to win this match and become equal T 20 match. because Pakistan already win first T 20 Cricket Match from West Indies. Pakistan wants to win this match and make clean sweep to west indies in both T20 Matches. Lets see how will be will be won the second T20 Match Pakistan or West indies.