Pakistan Bait-ul-Mal Scholarship Application Form Student Loans
Pakistan Baitul mal announces different schemes to help poor people of Pakistan. Pakistan Baitul mal offering financial ads and student loans under need based.
Application Deadline: 20 December 2021
Last Date to Apply : 20-12-2021 for International Islamic University Islamabad.
Pakistan bait-ul-mal is working under Prime minister of Pakistan Imran Khan to deliver the results to real needy and poor persons of Pakistan from different areas and districts all over the Pakistan.
How to Get Assistance:
The poor Pakistani people who want to get financial ads from Pakistan baitulmal need to submit application form along with all required documents to their district office of Pakistan baitul-mal, because government of Pakistan made many offices of Pakistan baitul-mal in all over the Pakistan to assist the people of Pakistan.
Categories:
Sewing Machine
Medical Halafnama
Education Halafnama
Education Assistance
Detail of Estimates
General Medicine
Hearing Aids
Heart Patients
Cancer Patients
Artificial Limbs
Surgical Patients
Hepatitis C Patients
Pakistan Sweet Home
Pakistan Thalasemia Centre
Disable Person/Special Friends
Government of Pakistan made different application form as per category that is given above. The eligibility criteria and how to apply is available for every category that is given in pbm.gov.pk/forms.html.
  The students who are studying in government schools / colleges or universities can submit application form to Pakistan baitul mal for student loans. The students who cannot afford the fees can apply for fee reimbursement scheme and the students can also submit their application forms to Pakistan baitulmal for scholarship program.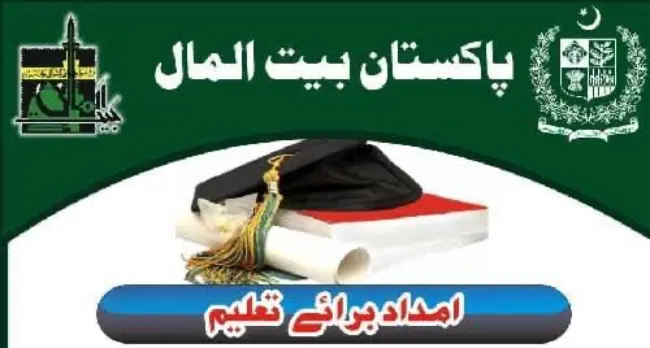 Social Welfare & Bait ul Maal Punjab Jobs 2021 Apply Online
If the student is less than 18 years old than the parents of the children can submit scholarship application form to baitul mal for scholarship or fee education in specific college or university where the student is studying currently.
Read Also: Scholarships for Minority Students in Pakistan – Matric to PhD Level
Pakistan baitul-mal will be issue bonafide certificate to student to fill the bonafide certificate from their institute if Pakistan baitul mal will find any change that the student done by self, the application form will be rejected
Download Scholarship Application Form Here