A serial revolving around two childhood sweethearts and star-crossed lovers, Zeeshan and Sadia, and highlighting the hypocrisy and selfishness embedded in our society. When we first meet Zeeshan, he is the eight year old son of a bureaucrat and deeply unhappy child. With his father having an illicit liaison with a woman called Mehwish and his mother upset about her husband's infidelity and so unable to give her son love and attention.
Title/OsT : Mi Raqsam,
Singer(s) : Rizwan Moazzam & Hina Nasarullah,
Song Composer : Waqar Ali,
Lyrics : Sabir Zafar,
Written by : Kifayat Rodini
Produced by : Asif Raza Mir & Babar Javed,
Directed by : Sabiha Sumar,
a Serial by A & B Entertainment Productions
Channel on Air : GEO Entertainment (Started 22 july 2012 every Saturday 8:00 pm.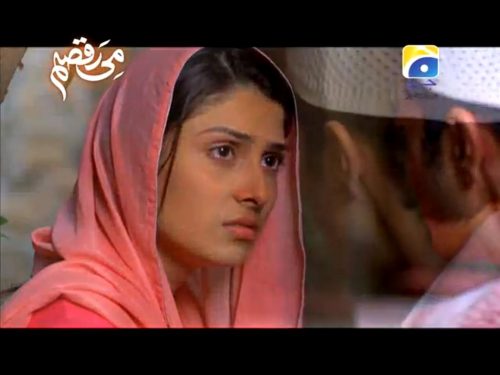 Mi Raqsam Drama Music Video
https://www.youtube.com/watch?v=BmGQrVOpGUs