Lahore Lums University Held 24 Annual convocation on dated 23-June-2012 at Lums University Lahore.
LUMS Convocation 2012
The LUMS 24th Convocation Ceremony is scheduled to take place on June 23, 2012. The LUMS community will celebrate the graduation of an anticipated 734 students and will honour its outstanding students with awards and medals over excellence in their academic performances.
Highlights of this year's convocation include graduation of the first batch of the School of Science and Engineering (SSE) and keynote address by Pakistan's first Oscar winner Sharmeen Obaid Chinoy.
Note: The convocation events are only for LUMS graduating students and for those  with the official invitations.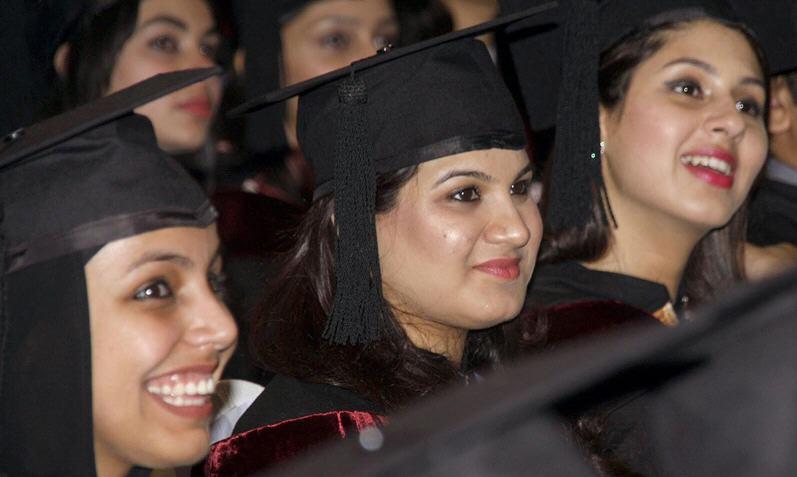 SHARMEEN OBAID CHINOY OFFERS PARTING WORDS TO THE LUMS GRADUATES
Sharmeen Obaid-Chinoy – Pakistan's first Academy Award Winner 2012 – will be thekeynote speaker at LUMS 24th Convocation Ceremony, which will be held on June 23, 2012.
Obaid-Chinoy is well-known for her work in the world of documentaries. Her most recent short documentary: 'Saving Face' garnered her Academy Awards 2012. The film was co-directed by Daniel Junge. Her oscar-winning piece highlights the acid-attack survivors in Pakistan and follows them in their fight to bring their attackers to justice. Also, it focuses on the work of British Pakistani plastic surgeon Mohammad Jawad, who helps them restore their faces and lives. In 2010, Obaid-Chinoy's work gained recognition in form of an Emmy for her film 'Children of the Taliban'.
Obaid-Chinoy is a source of pride for Pakistan because of her distinguished work, which speaks volumes on the rarely spoken of tragedies, in Pakistan.
The 24th Annual Convocation for LUMS graduates is likely to be the largest convocation ceremony in the University's history, with as many as 700 students in the graduating Class of 2012.
LUMS has always invited the best in their respective fields as the speakers at their annual convocation ceremonies and Obaid-Chinoy is another link of that chain. The first two classes graduated at a combined LUMS First Convocation Ceremony in 1989 that featured Ghulam Ishaq Khan, then President of Pakistan, as the speaker of the event.
List of Speakers at LUMS Convocations