Korean Embassy & HRD Government of Korea starts Joint Venture with National University of Modern Languages NUML Islamabad for providing educational activities for students who wants to work in Korea.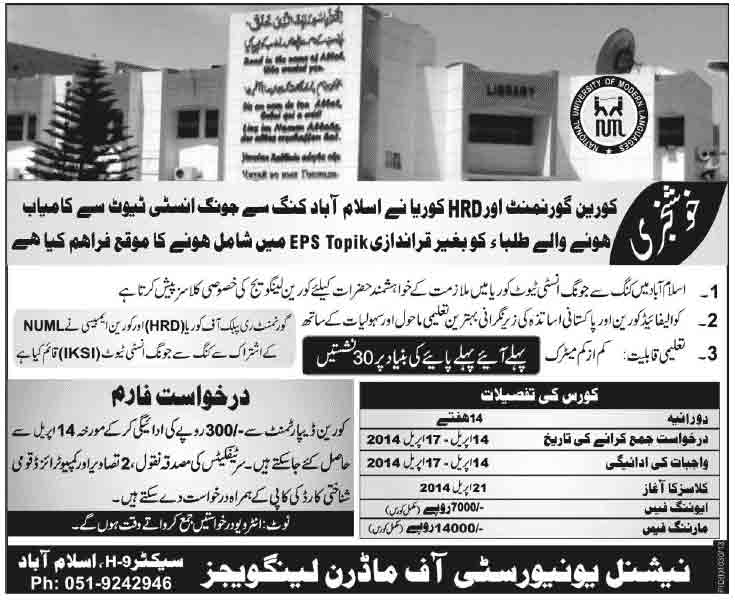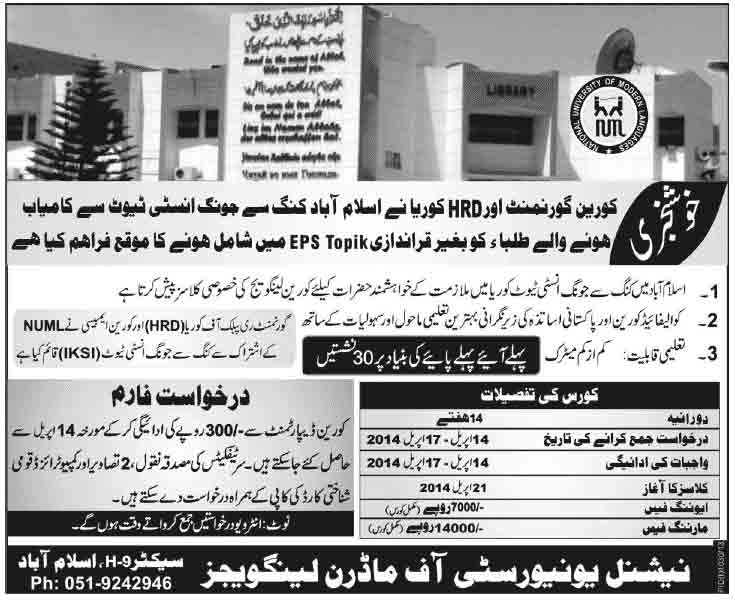 King Sejong Institute made by Korean and NUML, The candidates who passed their Degrees from King Sejong Institute, Government of Korea gives chance to that candidates to participate EPS Topik without any distribution.
King Sejong Institute gives Korean language course to those students, dear students apply today because the total seats are 30, and it will be serving as first come first serve basses.
Application form can be obtained from Korean Department with Rs. 300/- from 14 April 2014, Interviews will be held when Applications submit by candidates.