Pak-Turk Schools and colleges in Pakistan is going to close due to pressure of Government of Turkey.
Visas cancelled, letters sent to staff informing them that they have only one week to leave the country: Interior Ministry official said all staff of pak turk institutes that leave Pakistan before 20th November 2016.
A senior officer of the interior ministry said that the official letter has been send to officials of Pak Turk staff and warn them to leave Pakistan within week.  The order is given by interior minister of Pakistan chaudhary Nisar Ali Khan.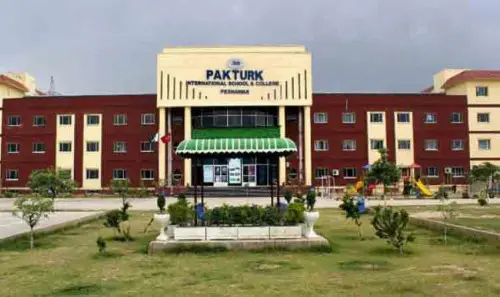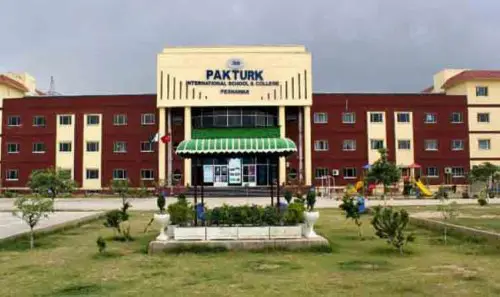 Official statement:
"We are in touch with the [relevant] authorities and are constantly assessing the situation, relying on the commitment of the Government of Pakistan's concerned authorities through their written comments filed before the Honorable Islamabad High Court that they do not intend to take any adverse action against the Pak-Turk International Schools & Colleges across Pakistan," the statement said.
"We also take this opportunity to alleviate the apprehensions of the students and their parents regarding ingress of some other organization into the teachers and staff of the schools and ensure them of our firm stance against any such design or move."
Public notice and Clarification by Pak Turk School:
We feel it imperative to clarify that the PakTurk International Schools and Colleges in Pakistan are a philanthropic and non-political endeavor in the countryorganized and established for human development, inter alia, in the field of education for the benefit of all Pakistanis, especially the poor, needy and deserving sections of the society and to provide necessary facilities in order to enable them to gain access to resources for their productive self-employment and to encourage them to undertake activities of income generation and poverty alleviation for enhancing their quality of life. It has been a result of selfless work of nearly two decades that we have been able to cater to provision of affordable quality education to all segments of population across the various regions of the country with significant amounts given as scholarship to the deserving students so that they may pursue realization of their dream of getting high-quality education.
We are deeply concerned by allegations made by a certain section in the social media trying to connect the PakTurk International Schools and Colleges in Pakistan with Mr. Fethullah Gülen or the political movement ascribed to him in wake of the recent unfortunate and reprehensible events in Turkey. We do unequivocally clarify that the PakTurk International Schools and Colleges in Pakistan have no affiliation or connection with any political individual oranymovement or organization, whether political, religious or denominational, nor do we have a financial relationship with any movement.
We consider it important to underline that management of the schools and colleges is driven is solely on humanitarian considerations and would see with concern any indication to club the PakTurk International Schools and Colleges with any individual or movement and, in such a case, reserve right to invoke appropriate legal action.
PakTurk International Schools and Colleges are imparting quality education to Pakistani children for the last 21 years. An increase in the number of PakTurk institutions and student strength is a proof of parents' confidence in these institutions.
The schools and colleges are being managed by a local non-profit company duly incorporated with the Security and Exchange Commission of Pakistan according to laws of the country.
We are committed to our noble task and will continue to strive for imparting quality education to the coming generations of our great country in future also.
PakTurk International Schools & Colleges has many campuses in all over the Pakistan, like Islamabad, Lahore, Karachi, Multan, Peshwar, Quetta, Hyderabad, Jamshoro, and Rawalpindi.
PakTurk International Schools & Colleges giving the basic and international learning courses in all over the Pakistan in future, but now it's going to close.