Fawad Ahmed Australian National Cricket Career Going to be End
Pakistani nationalize leg spinner Fawad ahmed plyed 10 1st class cricket matches in Pakistan after than he goes to Australia and take nationality of Australia, by telling reason to government of Australia that his life is one risk in Pakistan. Fawad ahmed joins Australia from year 2010. Fawad ahmed is a pathan from northern province of kpk, his nationality was done in 2012 due to help by cricket board of Australia.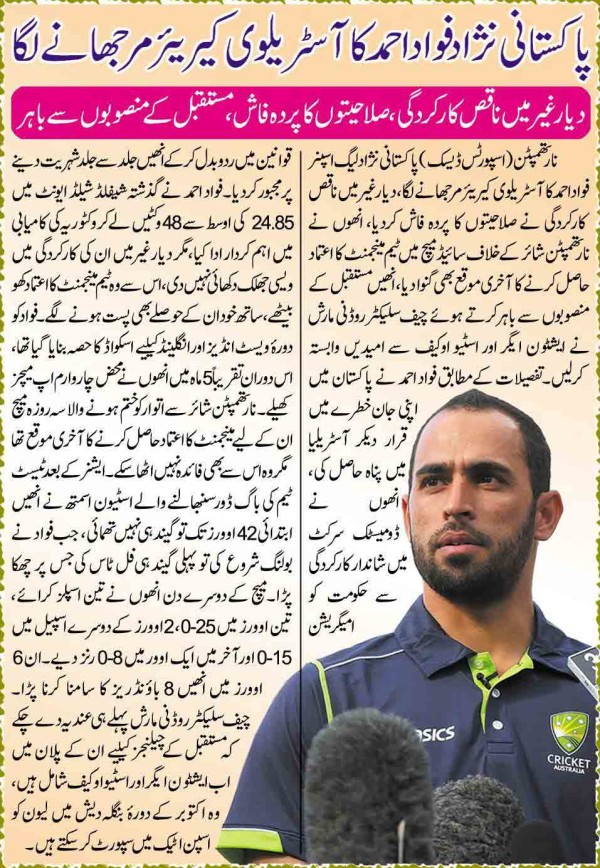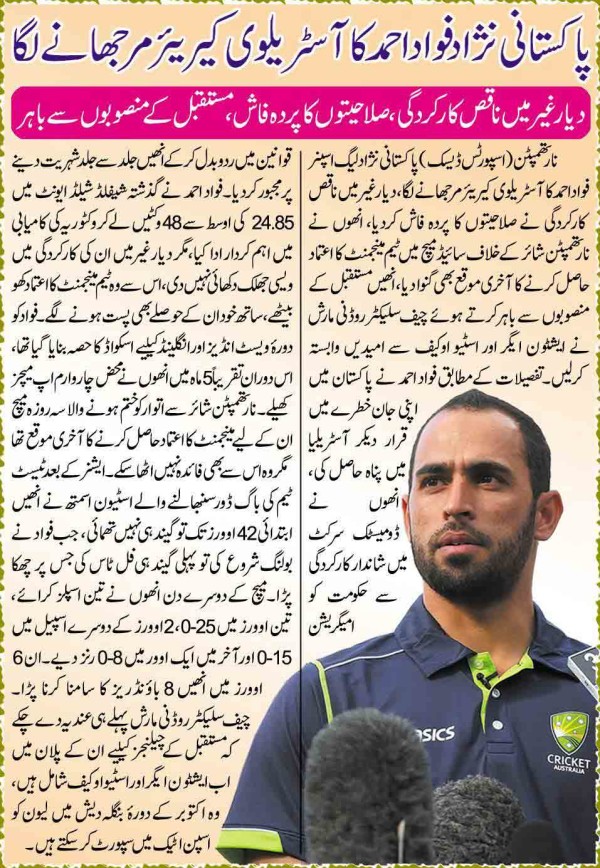 When he will join Australian cricket team a sharp turner of the ball who works from a short run-up, he collected 16 wickets at 28.37 and impressed observers all over the country.
Full name Fawad Ahmed
Born February 5, 1982, Marghuz, North-West Frontier Province
Current age 33 years