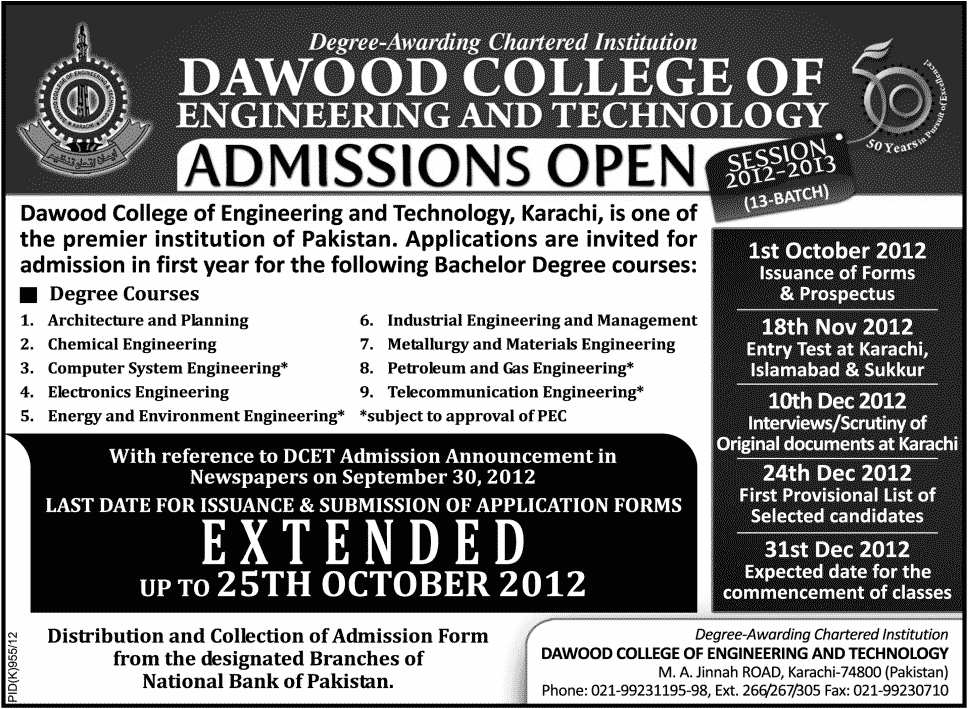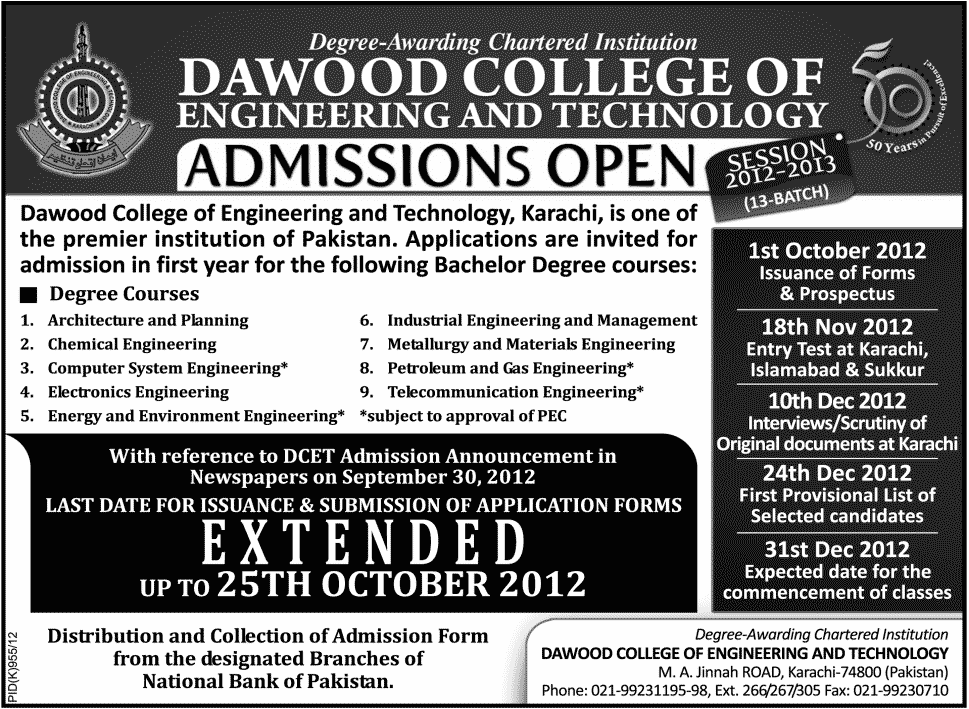 Dawood College Of Engineering And Technology Offer Admission 2012-2013
Dawood College Of Engineering And Technology, Karachi is one of premier institute of Pakistan. Application are invited admission in first year for the following bachelor degree courses:
Degree courses:
1.Architecture and planning.
2. chemical engineering
3. computer system engineering.
4. electronic engineering.
5. energy and environment engineering.
6. industrial engineering and management.
7. metallurgy and material sciences.
8. petroleum and gas engineering.
9. telecommunication engineering.
Last date of submission of application: 25 October 2012 
Distribution and collection of admission form are available from the designated branches of national bank of Pakistan.
Issues of form: 1 october 2012
Entry test at Karachi, Islamabad and Sukkur: 18 November 2012. 
Interview and scrutiny of original document at Karachi: 10 December 2012
First provisional merit list: 24 December 2012 
Expected date for commencement of classes: 31 December 
for contact:
Dawood College Of Engineering And Technology
M.A Jinnah road Karachi-74800 Pakistan.
phone no: 021-99231195 ext: 266/267/305  fax: 021-992307010