The Nutritionists Association of Pakistan is organizing "International Conference on Recent Developments in Human Nutrition". On the 1st level, there would be a COOKING & POSTER Competition in Kinnaird College.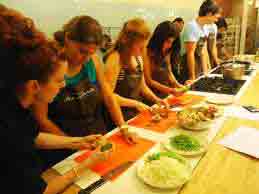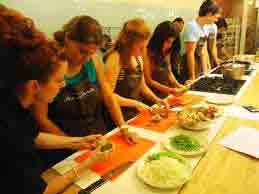 Date: 27th Feb, 2014
Venue: New Auditorium
Time: 12:30pm-1pm
Theme for Cooking Competition: Healthy Bites
Theme for Poster Competition: Malnutrition in Children
You have to get registered for each competition. Registration Fee for each competition is Rs. 100. Registrations will close on 24th Feb. All the participants will get an International Certificate. Winners will get certificates and shields.
Rules: For the cooking competition, you have to bring the cooked food to the venue. Judgement wil be done by the renowned chefs of Pakistan.
Registration only one text away: 0322-49490399