Bank Alfalah Kamyab Karobar Online Current Account
Bank Alfalah presents Alfalah Kamyab Karobar (KK) – a structured, branded, tier-based current account that caters to your banking needs & aspirations. This product will provide you the opportunity to enjoy free services alongside state of the art banking facilities, linked directly to the deposit balances in your KK account.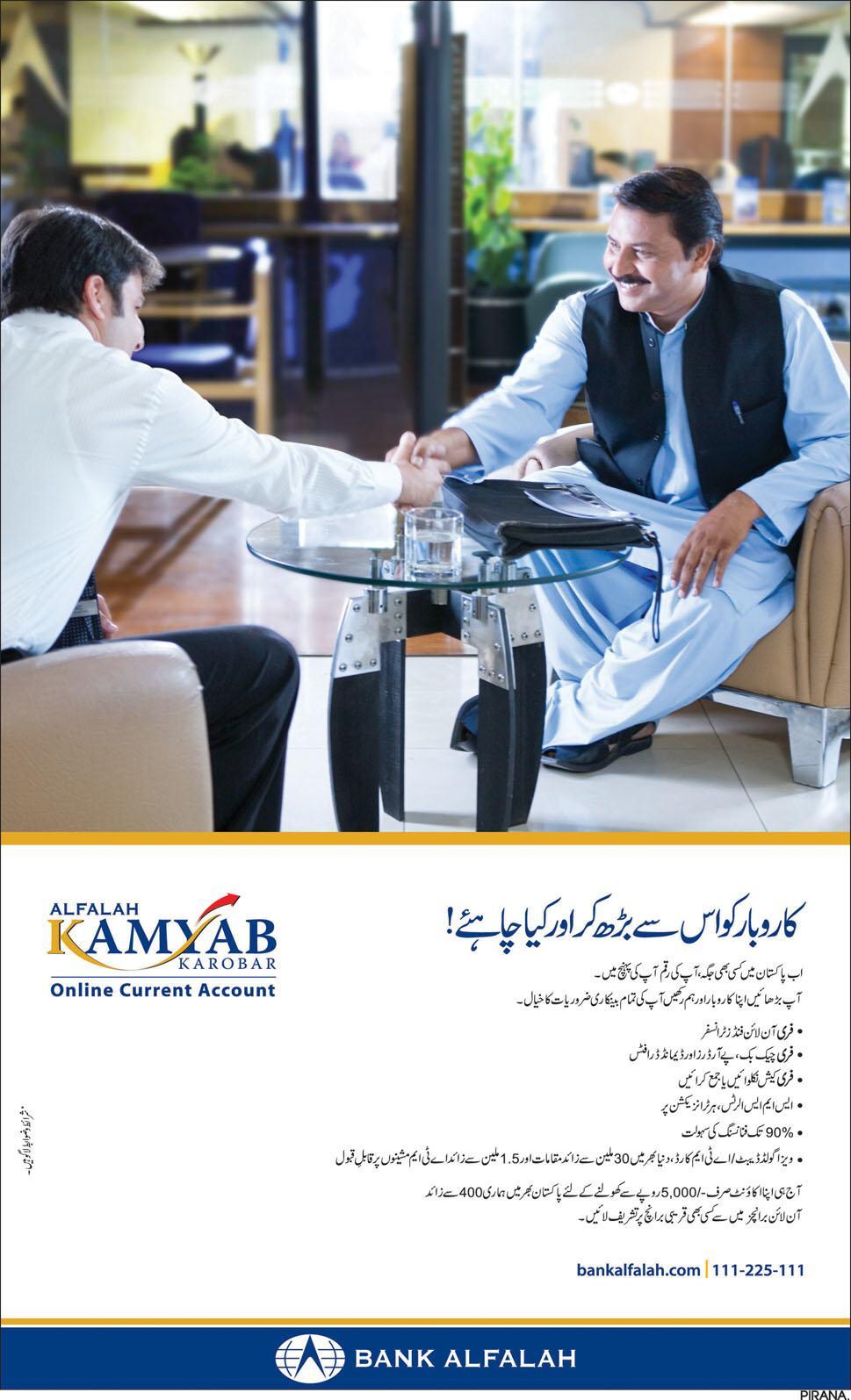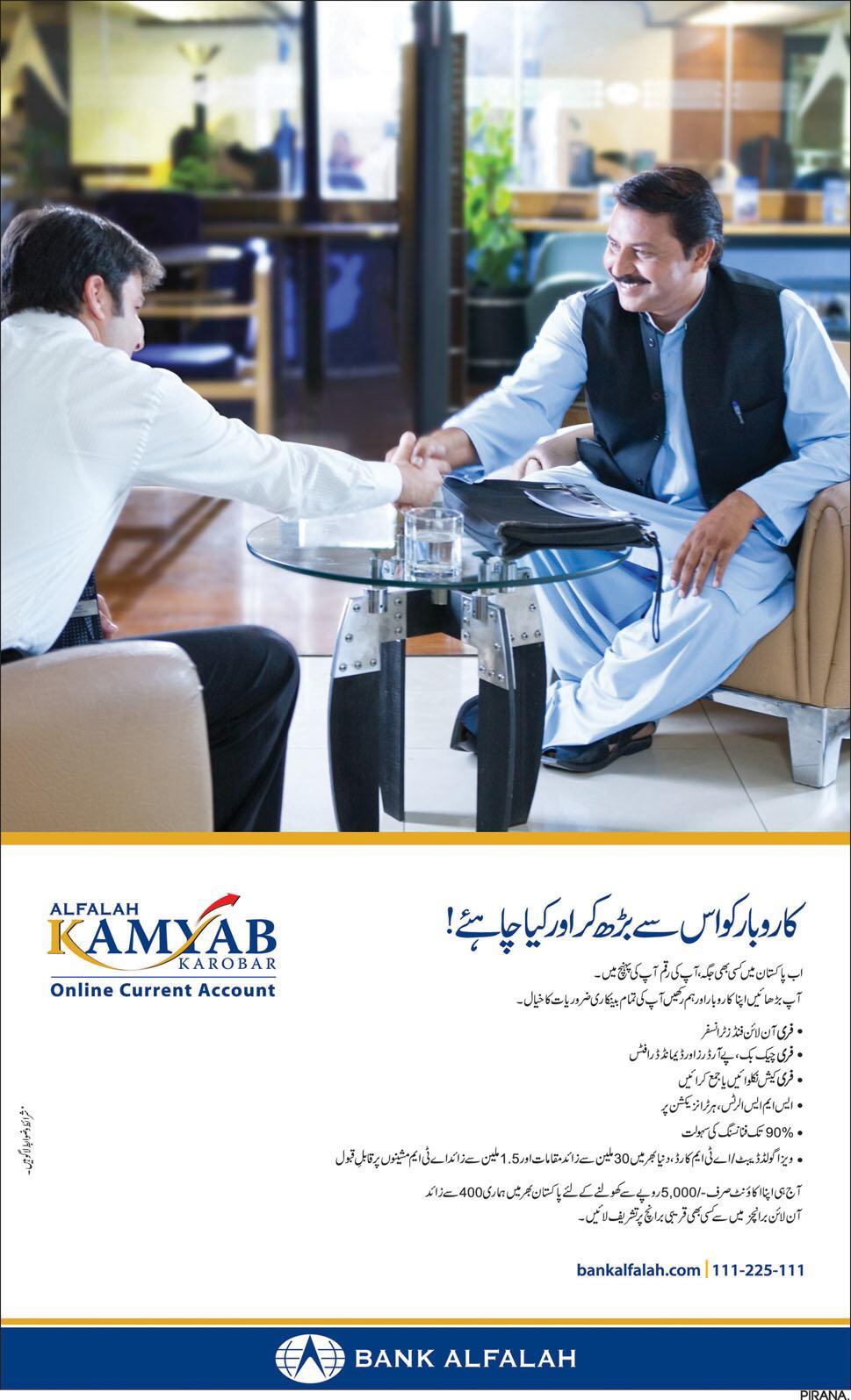 Alfalah KK Account can be opened with minimum deposit requirement of Rs 25,000, while the degree of free services will be dependent on the minimum thresholds of respective tier.
Its will give you the power to choose from different tiers and avail banking facility from any of the Alfalah branches – PAN Pakistan.
KK Accounts have strategically been tailored into 3 different tiers, allowing you to choose the allotted free service to your benefit. The three tiers are as following:
The unique tier based structure ensures that you can avail smooth & cost efficient facilities based on your current level of deposits i.e. Higher the deposit, higher the number of free services.
Some of the Salient features include (tier-based):
Free Online Transactions
Free PO/DD
Free cash deposit across Pakistan
SMS alerts on VISA Debit/ATM Card
Gold VISA Debit/ATM Card with every account
Please download the AKK Flyers for more information or simply call U.A.N 111-225-111 or visit the nearest Bank Alfalah Branch.
Click here for Frequently Asked Questions