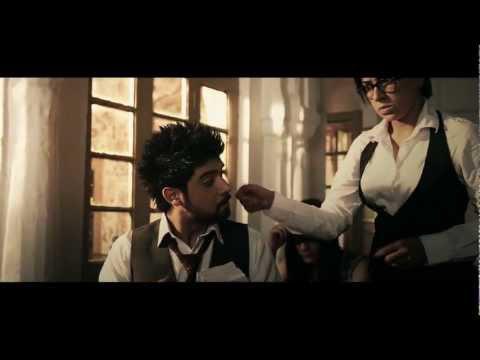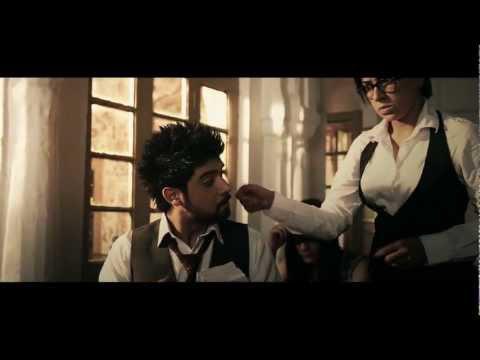 Digital Inn Studios Raah The Band Song Awara. Awara Song Directed by Raza Shah, D.O.P Asad Rana, Audio Production by Ali Mustafa.
http://www.youtube.com/watch?v=5i34cs6_ei8&feature=player_embedded
First of all we want to thank Allah for making our dream come true. Although we'v been through a lot of hurdles while shooting and editing, it was our faith in Him that has led us to stand against every obstacle that came in our ways.
Coming to the audio of Awara. We'd like to thank DJ Ali Mustafa for recording, mixing and mastering our track and for making those words come out alive. We'd like to introduce our new band members Rayan Gillani and Shahzad Khan (saday pra). Very thankful to both of you; Rayan for the awesome work on rythm guitars and Shahzad for the splendid work on drums with Ali bhai.
Special thanks to Arslan Azix for giving the idea of the song, writing most of the lyrics which probably refers to your life (mazak kr rahe hain yaar.. :p) . Rest of the task of lyrics was taken over by the band itself. The song wouldn't have been possible without you man.!
Coming back to the video. Thanks to Out of the Box films. Our director Raza Shah, new yet very talented. He's been with us through every problem and yet managed to bring about such remarkable work on editing. And our DOP Asad Rana. Feroz Faisal, Amar Ali and Hamza Imam; thank you guys for all the help and last moment BHAAG DAURS. RaaH is very grateful to Fateh Toheed (Fataa) for managing our accounts and finance so well. You took control of the little we had and it came out just right. =D Also want to thank our models, Nimra Butt and Sophia Mirza for being patient with us on set and working so well.
For make up, styling and wardrobe we want to thank Toni&Guy, Ammar Belal and Karma for joining in with us in our project and making it successful. Toni&guy for the awesome hairstyling, Ammar Belal for taking time out of his fashion festivals and helping us in Awaras (pimped) Uniform and Maheen Kardar (Api) and Saad bhai for female wardrobes at the nick of time. We'r very thankful to all of you.
With all our love we want to thank our Great Dads for putting in all their efforts with us in shoots, releasing and promotion. Thank you Azmat Parvez, Arshad Murad and Mahmood Aslam. Our mothers and families for all the prayers and support. Najeeb (Najjo) and Mohsin Ilyas for standing by in all the ajeeb situations (Shehzadeyo! =D). Thank you Sinha, Samman, Shahryar Sohail Mahr (Sherry), Ismail (Rano), Karam, Sohail Kalyug Rockers, Sana (Api), Hina (Api), Saira (Api :p), Chand, Zafar, Mohsin, Salman, Uz, Natasha Khan, Kokki Mamu, Sarmad, Sikander, Sohaib, Arham, Shawal, Akef, Annie Khalid, Arafat, Qasim Jaffar, Zeb Alam, Raza Ali, Waqar Malik (XCell), Farhan Khan Sherwani (Stopstyle), Falak Shabbir, Rohail, Popo, Faddi, Momina, Yumna, Hira, Javed Munir (Chachu chunnu), Waseem (manager), Tahir (Pilot), Overdrive The Band (Sohail, Nabeel, Danish, Usman, Yasir Bhai..love you guys), Hamza and Sufyan for your prayers and immense support at all times.
Last but not the least Bilal Chaudhry (Chekaza), our promotional manager. Thank you bro for handling our videos, standing by us, for promoting RaaH so well and everything you'v done for RaaH.
Love you all.
"Awara"…. To all the fans.. Hope you like it. Keep loving RaaH!!! Cheers.