Bloch Leader akhtar mengal Six Points for solving problems in Baluchistan. Akhtar Mengal said his points same like sheikh mujeeburrehman. Akhtar Mengal Six Points given below.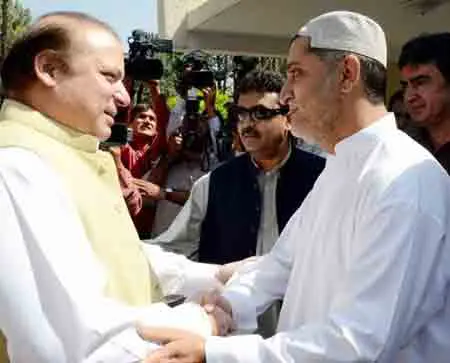 1. All covert and overt military operations against the Baloch should immediately be suspended.
2. All missing persons should be procured before a court of law.
3. All proxy death squads operating under the supervision of Inter Services Intelligence (ISI) and Military Intelligence (MI) should be disbanded.
4. Baloch political parties should be allowed to function and resume their political activities without any interference from intelligence agencies.
5. Persons responsible for inhuman torture, killing and dumping of dead bodies of the Baloch political leaders and activists should be brought to justice.
6. Measures should be taken for the rehabilitation of thousands of displaced Baloch living in appalling condition.
Akhtar Mengal Six Points for Balochistan