UMT Lahore and Sialkot Campus is going to take admission applications after than the merit list and entry test result will be announced.
UMT Sialkot MS Clinical psychology merit list 2020
NOTE: These merit lists are not final selections. Please bring your original documents at Admissions Office for verification so the Office can confirm the selections UMT Sialkot Select Nataysha Tanveer, Huma Nawaz, maria arslan, sadia sharif, shafia akram, zumer rafiq, hafsa shafi, ursa hajra, saniya tariq, sidra razzaq, iqra tahir, iqra ilyas, fariha Nawaz, maham rubab, madiha ashraf, sundas riaz, and Jannat.
The above selected candidate's submission before dated: 22 September 2020 kindly bring original documents and admit card while coming to submit your dues.
UMT Entry Test Result 2020 Merit Lists
The University of Management and Technology is a private university located in Johar Town, Lahore its main campus. UMT has many campuses also in Sialkot and others.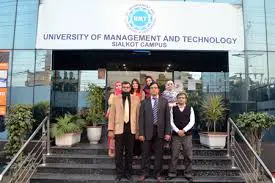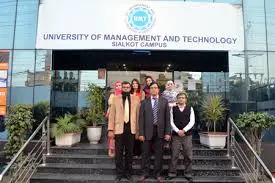 UMT organize today dated 22 August 2020 Entry Tests in Sialkot Campus for Admissions in UMT, Entry Test today conduct In conference Hall under the supervision of OIA department. In this entry test more than 60 students participate and give entry tests. Students were provided a highly comfortable environment by the management team and were served refreshment after the entry test Exams.
Kindly see highlighted Lines than Merit Lists thanks
2nd Merit List For Engineering Programs 2020
The students who are not selected for BS electrical Engineering UMT offers BS Industrial Engineering: the list of those students given below:
BS Electrical Engineering DAE Selected Students 2nd Merit List 2020
BS Electrical Engineering Selected students in 2nd merit list 2020
M Zaman is not selected for BS Industrial Engineering butt he is selected for BS Software Engineering Program.
BS Industrial Engineering Selected Candidates in 2nd Merit List 2020
Media and Communication Merit List 2020
admissions.umt.edu.pk
Master of Project Management, MS School Leadership and Management Merit List 2020
MBA-Professional (Morning) Merit List 2020
List of Recommended Students for MBA-Professional (Morning)
SEN Undergraduate engineering programs
These merit lists have been prepared on the basis of Intermediate part 1 results and other given documents. Students will be provisionally admitted till their final results. On declaration of Intermediate full results students are required to meet the minimum criteria as prescribed by UMT.