Pakistan Fails to make place among top 100 Asian universities Ranking 2015
Pakistan has not any university in the top 100 Asian universities New Asian universities Ranking 2015 Announced by Time higher education United Kingdom.
The top universities ranking 9 Indian universities added in top 100 universities in Asia. Sharif University of engineering and technology iran is ranked 43. Previous Year University of the Punjab added in top 100 but unfortunate this year not added. The registrar of Punjab University Lahore said that he agrees with the top listed universities.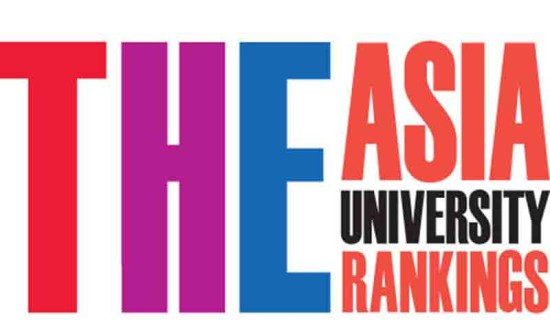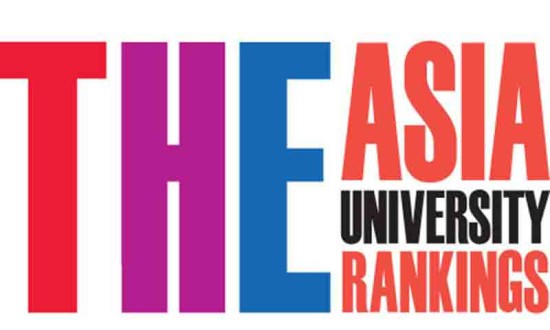 Punjab University Registrar Dr Shahid Munir says' this ranking is good, its quality is also fine principle, but Pakistan's groundwater situation is not good due to this Pakistani universities not added in top Asian best universities.
Dr Shahid Munir said, "Pakistan is one of their concerns is the lack of resources, research and development for hardly any money is allocated. In such a situation, universities have to work hard to create a culture of research.
Editor of Times Higher Education Phil baty Fund for the reduction of the recognized universities, He told Dawn the Times Higher Education ranking of universities to perform well is not easy. Times for the establishment of a strong performance in five key areas are required. The five areas are: teaching, research, examples of the impact, industry income and international perspectives.
Asia University Rankings 2015 results
Rank
Institution
Location
Overall scorechange criteria
1
Japan
76.1
2

| | |
| --- | --- |
| National University of Singapore (NUS) | |

Singapore
73.3
3

| | |
| --- | --- |
| The University of Hong Kong | |

Hong Kong
67.5
4
Peking University
China
65.2
5
Tsinghua University
China
65.1
6

| | |
| --- | --- |
| Seoul National University | |

Republic of Korea
64.8
7

| | |
| --- | --- |
| Hong Kong University of Science and Technology | |

Hong Kong
64.7
8

| | |
| --- | --- |
| Korea Advanced Institute of Science and Technology (KAIST) | |

Republic of Korea
64.5
9
Kyoto University
Japan
62.8
10

| | |
| --- | --- |
| Nanyang Technological University | |

Singapore
62.2
11
Pohang University of Science and Technology (Postech)
Republic of Korea
61.1
12
Middle East Technical University
Turkey
56.6
13
Chinese University of Hong Kong
Hong Kong
52.4
14
Turkey
51.1
15
Tokyo Institute of Technology
Japan
50.9
16

| | |
| --- | --- |
| Sungkyunkwan University (SKKU) | |

Republic of Korea
50.2
17
National Taiwan University
Taiwan
49.3
18
Osaka University
Japan
49.1
19
Istanbul Technical University
Turkey
48.1
19
Tohoku University
Japan
48.1
21
Turkey
46.9
22
Tel Aviv University
Israel
46.6
23
City University of Hong Kong
Hong Kong
46.3
24
Fudan University
China
46.2
25
Hebrew University of Jerusalem
Israel
45.3
26
Republic of Korea
45.1
26
University of Science and Technology of China
China
45.1
28
Yonsei University
Republic of Korea
44.8
29

| | |
| --- | --- |
| The Hong Kong Polytechnic University | |

Hong Kong
44.3
30
Turkey
44.0
31
Technion Israel Institute of Technology
Israel
43.4
32
Nagoya University
Japan
43.3
33

| | |
| --- | --- |
| Tokyo Metropolitan University | |

Japan
42.5
34
National Tsing Hua University
Taiwan
41.7
35
Nanjing University
China
40.3
36
National Chiao Tung University
Taiwan
39.6
37
Indian Institute of Science
India
39.4
38
Panjab University
India
38.5
39
Shanghai Jiao Tong University
China
38.4
40
Tokyo Medical and Dental University (TMDU)
Japan
38.0
40
University of Macau
Macau
38.0
42
China
37.8
43
Sharif University of Technology
Iran
37.7
44
Renmin University of China
China
37.2
45

| | |
| --- | --- |
| Hong Kong Baptist University | |

Hong Kong
37.0
46
Zhejiang University
China
36.6
47
Turkey
36.3
48
University of Tsukuba
Japan
35.4
49
National Cheng Kung University
Taiwan
34.6
49
University of Seoul
Republic of Korea
34.6
49
China
34.6
52

| | |
| --- | --- |
| National Taiwan University of Science and Technology | |

Taiwan
34.4
53
Ewha Womans University
Republic of Korea
34.0
54
Republic of Korea
33.7
55
Indian Institute of Technology, Roorkee
India
33.6
55
King Mongkut's University of Technology, Thonburi
Thailand
33.6
57
Indian Institute of Technology, Bombay
India
33.4
58
Kyushu University
Japan
33.3
59
Waseda University
Japan
33.2
60
Wuhan University of Technology
China
33.0
61
Isfahan University of Technology
Iran
32.7
62
National Sun Yat-Sen University
Taiwan
32.5
63
Hokkaido University
Japan
32.4
64
National Central University
Taiwan
32.1
65
Indian Institute of Technology, Delhi
India
31.5
66
Harbin Institute of Technology
China
31.1
67
China Medical University, Taiwan
Taiwan
31.0
67
Kyung Hee University
Republic of Korea
31.0
69
Indian Institute of Technology, Kharagpur
India
30.6
69
Iran University of Science and Technology
Iran
30.6
71
King Fahd University of Petroleum & Minerals
Saudi Arabia
30.3
72
King Saud University
Saudi Arabia
29.8
73
Keio University
Japan
29.4
73
National Taiwan Normal University
Taiwan
29.4
75
Bar-Ilan University
Israel
29.2
75
Juntendo University
Japan
29.2
75
Tianjin University
China
29.2
78
Hiroshima University
Japan
28.9
78
Indian Institute of Technology, Madras
India
28.9
80
East China Normal University
China
28.8
81
Kobe University
Japan
28.7
82
Dalian University of Technology
China
28.6
83
Hunan University
China
28.5
84
South China University of Technology
China
28.2
85
East China University of Science and Technology
China
28.1
85
University of Ulsan
Republic of Korea
28.1
87
Tongji University
China
28.0
88
American University of Beirut
Lebanon
27.4
88
Okayama University
Japan
27.4
90
Aligarh Muslim University
India
27.0
91
Mahidol University
Thailand
26.8
91
Osaka City University
Japan
26.8
93
Asia University, Taiwan
Taiwan
26.6
94
Huazhong University of Science and Technology
China
26.4
95
Xi'an Jiaotong University
China
26.1
96
Jawaharlal Nehru University
India
25.9
97
Chung-Ang University
Republic of Korea
25.7
98
National Yang-Ming University
Taiwan
25.5
99
Chiba University
Japan
25.4
100
Pusan National University
Republic of Korea
Asian heavyweights: top 10
| | | | | |
| --- | --- | --- | --- | --- |
| 2015 | 2014 | World University Rankings 2014-15 | Institution | Country |
| 1 | 1 | 23 | University of Tokyo | Japan |
| 2 | 2 | 25 | National University of Singapore | Singapore |
| 3 | 3 | 43 | University of Hong Kong | Hong Kong |
| 4 | 5 | 48 | Peking University | China |
| 5 | 6 | 49 | Tsinghua University | China |
| 6 | 4 | 50 | Seoul National University | South Korea |
| 7 | 9 | 51 | Hong Kong University of Science and Technology | Hong Kong |
| 8 | 8 | =52 | Korea Advanced Institute of Science and Technology (KAIST) | South Korea |
| 9 | 7 | 59 | Kyoto University | Japan |
| 10 | 11 | =61 | Nanyang Technological University | Singapore |