DALLAS: The Texas General Hospital of Grand Prairie hosted a ceremony where scholarships were awarded to five students with outstanding performances in medical field.
A special ceremony was held at the hospital where hospital Owner & Chairman Board of Directors Dr Hassan Hashmi, President & CEO Salman Hashmi and its board members Chief Operating Officer Syed Usman, Vice President of Operations Faraz Hashmi, Chief Financial Officer Julie Stimmel, Chief Nursing Officer Brandi Ciufi and an Administrator, Bernnie Kennedy attended the ceremony; Dr. Hasan Hashmi presented a five thousand dollar's scholarship check to Raheel Khanzada.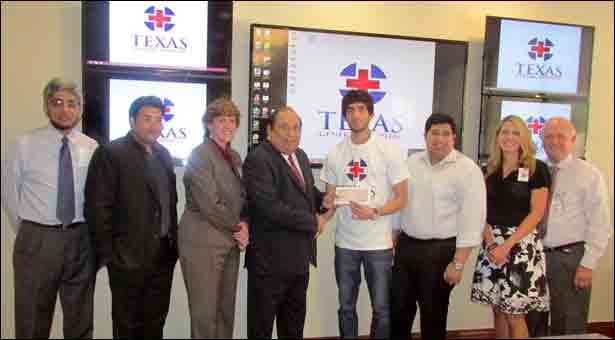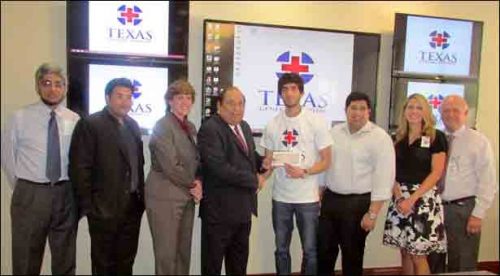 Arlington Texas resident Raheel Akhtar Khanzada was awarded a five thousand dollar scholarship in recognition of his academic excellence and community services.
He said that students residing in and around Grand Prairie are the future leaders of our society.
He said that Texas General Hospital is preparing community welfare programs where we are looking into as how best we can serve our communities.
Talking to participants, Dr. Hasan Hashmi said that Texas General Hospital will keep encouraging students with high scholastic achievements in the medical field and will do everything possible in helping the youth in their educational pursuit.
The award recipient Raheel Khanzada said that he wants to pursue the medical career. He thanked the Hospital leaders for their encouragement as this scholarship will be a great contribution to his tuitions at UTA for his pre-med degree.
Source: The News