Teaching & Admin Jobs in Pakistan School Muscat Oman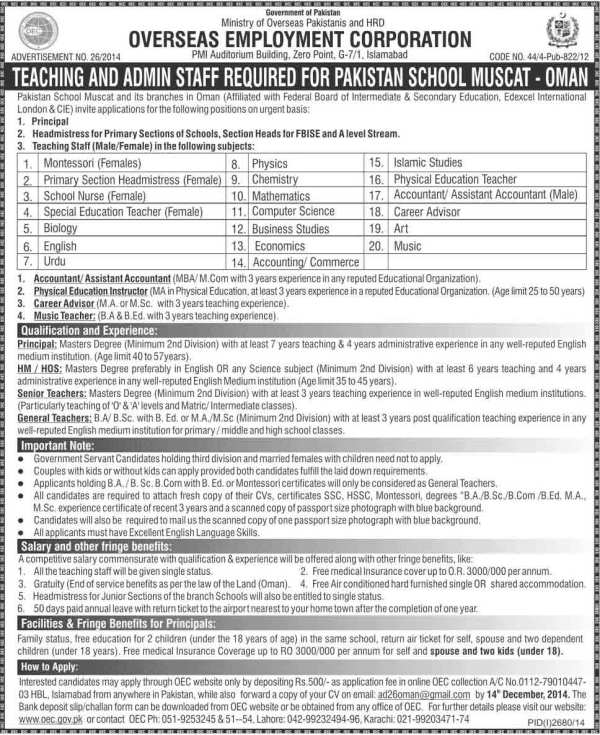 Government of Pakistan ministry of overseas Pakistan and HRD overseas employment corporation, Pakistan school muscat and its branches in Oman invites Job applications. Overseas schools affiliated with Federal board (FBISE).
Required Staff:
Principal
Headmistress for primary sections of schools, section heads of FBISE a level stream.
the teachers of following subjects are required:
Montessori females
Primary section headmistress female
School nurse
Special education teacher
Biology
English
Urdu
Physics
Chemistry
Mathematics
Computer science
Business studies
Economics
Accounting and commerce
Islamic studies
Physical education teacher
Accountant and assistant account males
Career advisor
Art teacher
Music Teacher
Interested candidates apply though OEC website only depositing Rs. 500 as application fee, online OEC Account Number: 0122-79010447-03 HBL Islamabad, from anywhere from Pakistan. You can also submit their CV to email address: [email protected] by 14 December 2014.