Tameer Bank Tameer Shajar Saving Program for seniors
Tameer microfinance bank limited offer Investment opportunities for Senior citizens / windows and pensioners, who wants to invest their money for 1, 2 and three years and get profit margin Annually. Tameer Shajar Program is the best option for those who cannot work outside like old people and windows and whose wants to support their and earn some extra money for their fix deposit money from Rs. 10,000/- to maximum.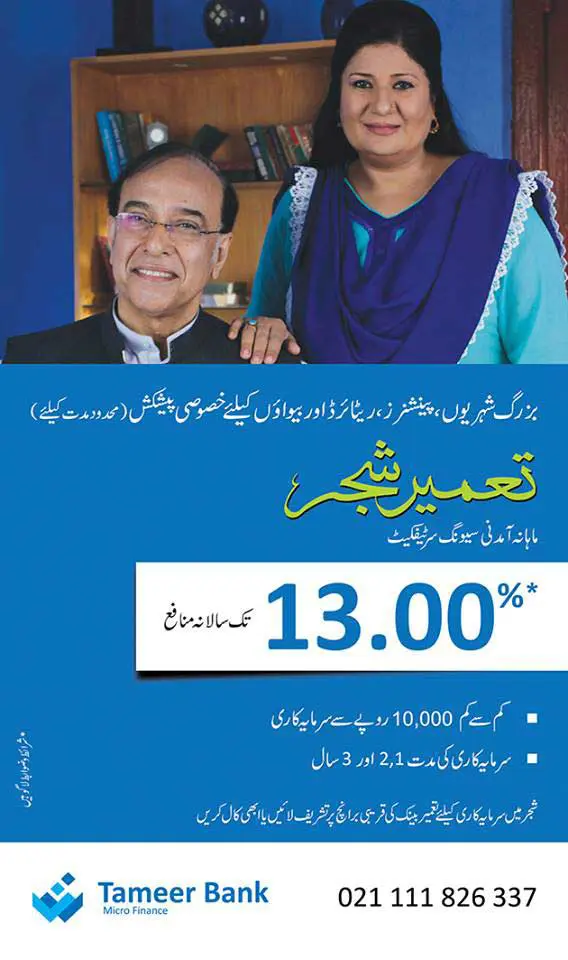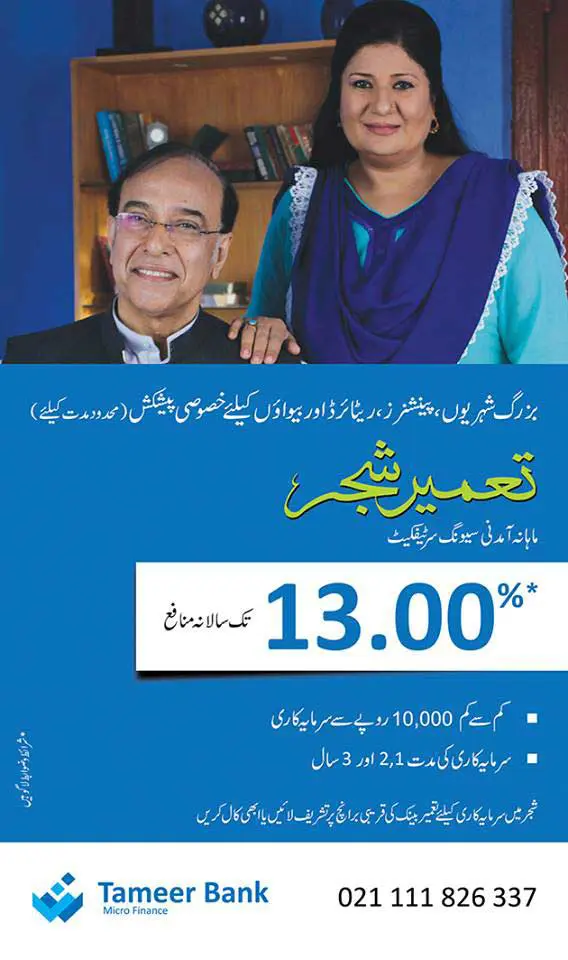 According to this program Tameer bank will gives monthly income to their investors. The income of investors will be calculated 13% annually profit from their total invested amount.
 Basic documentations required:
CNIC
Zakat declaration (if applicable)
Copy of utility bills
Proof of source of income
The interested citizens can submit their application forms and for more information come to any Tameer bank branch for further information related to Tameer Shajar Scheme. The terms and conditions will be applied.
Tameer Shajar is a Term Deposit product specially designed for senior citizens / widows / pensioners and offer 13% yearly profit on a monthly payout basis.
For details Call: 021 111 826 337
This offer is for a limited time only. Terms and Conditions Apply