LAHORE: Chief Minister Shahbaz Sharif on Wednesday disclosed that approximately 100 cardiac patients had lost their lives so far due to a reaction from medicines, contradicting his own statements that 72 deaths occurred in hospitals and 17 at other places with the total death toll at 89.
Shahbaz was talking to the media on Wednesday after a meeting held to review the steps taken to overcome the crisis of cardiac patients dying from reactions to medicines at the Punjab Institute of Cardiology.
The chief minister said that investigations into the reaction of medicines was underway and whoever was found involved would be brought to justice. He said each and every human life human life was dear to him and everything humanly possible was being done to cope with the crisis.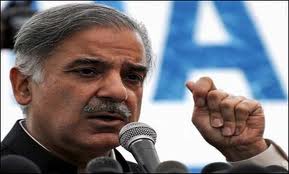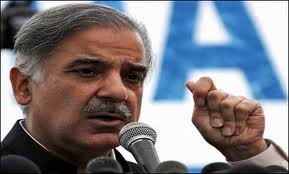 Replying to the questions of reporters, the chief minister said the patients affected due to the medicines of PIC were being treated in various hospitals and provided treatment facilities free of cost. He disclosed that samples of medicines had been sent to renowned laboratories of UK and France. He said four different samples of medicines had been prepared and duties had been assigned to the assembly members to ensure provision of medical facilities to patients and visit various hospitals regularly.
Shahbaz said various teams were also conducting investigation whose results would be made public. He said manufacturing and import of medicines was the responsibility of the federal government. He said despite the 18th Amendment, this responsibility still lay with the federal government but an FIR had also been registered under the law.
Earlier addressing the meeting, the chief minister directed that no effort should be spared in providing treatment to patients affected due to medicines and immediate steps should be taken to shift the patients from outside Lahore to teaching hospitals and other hospitals of Lahore. He directed that special wards be set up in hospitals.
The chief minister said maximum counters should be set up at the Punjab Institute of Cardiology to provide medicines to cardiac patients so that they did not face any difficulty in getting medicines. He directed that similar counters should also be established in the cardiac hospitals of Multan and Faisalabad and steps should be taken in a coordinated manner to overcome the crisis.
Shahbaz directed that the committee headed by Prof Dr Faisal Masood should continue paying visits to the hospitals and review medical facilities being provided to the patients there. He disclosed that an amount of Rs50 million had been released for the financial assistance of persons affected due to medicines.
Contaminated medicines provided by the Punjab Institute of Cardiology (PIC) Lahore, Wednesday claimed another four lives of cardiac patients admitted to hospitals or registered in the hospital's out-patient department for free medicines.
The death toll among cardiac patients due to drug reaction, according to sources from different public and private hospitals, has soared to 76 as against the official confirmation of 72 deaths by the Punjab Health Department Wednesday.
Three heart patients including Rana Anwar, 50, brother of Nishtar Colony SHO Rana Akmal and resident of Qila Lachman Singh, Ravi Road, and Sher Muhammad, 59, resident of Hafizabad, died due to drug reaction at the Services Hospital; Bilquees Begum, 58, resident of Sanda, died at the Mayo Hospital and Ch Nadeem Ahmad, a relative of a female politician, also died due to the same cause.
More than 150 out of 350 such patients admitted to different hospitals of Lahore are also stated to be in critical condition. Meanwhile, the Punjab Health Department has stopped the transfer of Dr Rehana Malik, medical superintendent of the Services Hospital, as the reason of poor arrangements to look after heart patients could not be proved and Health Secretary Jahanzeb Khan recommended withdrawal of orders in this regard.
The chief minister had ordered her removal Tuesday. The Punjab Health Department has also confirmed three deaths of cardiac patients with drug reaction including two in Services Hospital and one in Mayo Hospital. It further confirmed that, according to information received from various hospitals, as many as 40 cardiac patients suffering from drug reaction had died in Services Hospital, 13 in Sir Ganga Ram Hospital, 10 in Mayo Hospital, nine in Jinnah Hospital and none at Lahore General Hospital.
Out of 287 heart patients with drug reaction admitted to various hospitals of Lahore, as many as 94 were under treatment in Services Hospital, 62 in Mayo Hospital, 39 in Jinnah Hospital, 14 in Sir Ganga Ram Hospital, 77 in Lahore General Hospital and one patient was being examined at Kot Khawaja Saeed Hospital.
Out of 173 recovered and discharged from various hospitals, a total of 124 heart patients with drug reaction recovered at Services Hospital, 29 at Jinnah Hospital, 17 at Mayo Hospital and three at Lahore General Hospital.
The Pakistan Pharmaceutical Manufacturers Association (PPMA) has threatened to stop supply of medicines to hospitals for unnecessarily harassment of owners of pharmaceutical companies by the government to save its own skin on official negligence. The Punjab government has, reportedly, put the names of five owners of pharmaceutical companies on the ECL.
Meanwhile, the Lahore Wholesale Chemists and Druggists Association (LWCDA) has stopped sale and purchase of five medicines suspected to a have caused reaction among heart patients at the Punjab Institute of Cardiology (PIC), Lahore.
Speaking at a press conference at Lohari Medicine Market, the association's president Nisar Chaudhry, general secretary Saleem Sheikh and other office-bearers said that, in view of the inconclusive inquiry into the medicines in question and as a preventive measure, the whole-sellers had decided to play their role in the very serious matter of public health and voluntarily stopped sale and purchase of five medicines – Cardiovestin 20mg (Mega Pharma), Isotab (Efroze Pharma), Corcont 5mg (Swiss Pharma), Zafnol 50mg (Zafa Pharma) and Solprin 300mg (Pharma Wise) – in the interest of public at large and heart patients in particular.
While Parliamentary Secretary on Health Dr Saeed Elahi, MPA Khawaja Salman Rafique, MPA Khawaja Imran Nazir and MNA Bilal Yasin, on behalf of the Punjab chief minister, distributed cash assistance of Rs30,000 each to under treatment 37 patients in Jinnah Hospital, 101 patients in Services Hospital, 62 patients in Mayo Hospital and 16 patients in Sir Ganga Ram Hospital respectively.
Punblish By the News