All youngsters dream to meet different kinds of people, travel to interesting and beauteous sites, learn unique languages, and experience new customs and politics while studying abroad?
No matter which country individuals are living in, they must consider flying to the dreamland of Asia, Pakistan.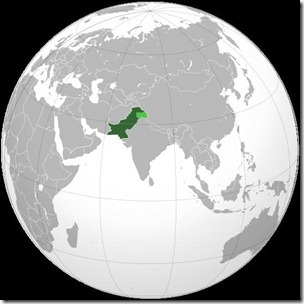 Pakistan – A premium educational spot for higher education
Pakistan has been known as the premium destination for studying abroad in Asia for years. This is because Pakistan has an advanced network of over 200 state of the art universities and above 2000 colleges, which are all known for providing quality education to local as well as international students.
Its well-equipped educational facilities are meant to provide specialized education in the field of agriculture, management, engineering, IT, pharmacy, business administration, arts, social sciences, commerce, sciences, humanities and medicine.
According to a survey, around 1.8 million students are seeking higher education abroad and a good number of them are enrolled in several of universities of Pakistan. When students consider to study abroad, some of the factors affecting their decision include the cost of studying abroad, proximity to their native country and the cultural values and beliefs of the people living there.
Pakistan offers cultural diversity, friendly living environment, cost effective lifestyle and best social values to foreigners so it remains the top priority of those who consider Asian and African countries for higher education. Studying in Pakistan is an experience of a lifetime, since it offers many attractions to foreign students, which become the primary reasons for them to move to this country for their studies.
Good studying environment
In comparison to other developing countries in Asia and Africa, Pakistan provides a better educational environment to students. Many English medium schools, colleges and universities offer the latest courses which are developed in compliance with the international standards. Pakistan also offers some unique courses which are not offered in the other countries.
The top six, internationally renowned universities of Pakistan which are known for providing the best educational environment include:
QU (Qaid-e-Azam University, Islamabad)
NUST
LUMS (Lahore University of Management Sciences)
PU (University of the Punjab conversationally know as Punjab University)
FAST (Foundation for advancement of Science and Technology)
PMC (Punjab Medical College)
IBA (Institute of Business Administration)
UET (University of Engineering and Technology)
Adding value to the resume
Since many companies have now set up their operations in international markets, they consider recruiting employees who have multicultural and multilingual experience. Therefore, having a foreign degree can be an impressive part of the resume for prospective employees.
This tremendously increases employment opportunities for students studying in Pakistan. Besides studying, students can also take advantage of the various internship programs offered by famous organizations in Pakistan. This work experience also adds to the value of their resume and increases their chances of hunting better jobs in future.
Learning pure Asian culture
Margaret Mead once said, "He who remains some time away from home is wiser than he who has never left his doorstep." For individuals who always wished to learn pure Asian culture and the real Urdu language, they must consider Pakistan for studies. If they study in their native countries, they would experience a limited view of the world.
On the other hand, if they study in Pakistan, they would be exposed to the traditions, heritage, lifestyle, and the nature of Pakistani people, all of which depicts the true Asian culture. Moreover, when individuals observe Pakistan, they make comparison of their own culture with Pakistan's culture.
Make lifetime relationships
People of Pakistan are very hospitable and kind-hearted. They welcome foreigners and easily make friends with them, making them feel as though they're family. When foreign students spend a year or two in Pakistan, they meet and befriend many people with different perspectives and thinking. These relationships strengthen over time, since sharing one another's countries, views, and beliefs not only gives them a broader vision of life but also makes their tour to Pakistan a long lasting memory.
Incredible fun with friends
There are many recreational and entertainment sites with diverse types of natural landscapes, climates and historical landmarks that must be seen in Pakistan. All of this allows students to enjoy and have fun with friends and make their studying experience in Pakistan a memorable one.
Pakistan has one of the best picnic, camping and shopping spots that entertains students and refreshes them after hectic studying sessions to prepare for next semesters. Murree, Swat Valley, Kalash Valleys, K-2 base camp, Lake Saif-ul-Malook, Taxila, Lahore Fort, and Badshahi Mosque are some of the top tourist sites in Pakistan, which every student must consider to visit while studying there.
Better career opportunities
Sometimes individuals, while study in Pakistan, learn countless different experiences that shape up their career paths. If they like the lifestyle and culture of Pakistan, they can easily get a job in the country and can even get permanent residence here. However, if they do not have plans to settle permanently, they can come again either to visit the country or to meet old friends. Their experience in Pakistan culture can influence their career and they can sometimes end up changing their career paths for improved growth. However, all of this happens when they move out of their doorstep and see the world with the broader vision.
Written by Pakistan Embassy in Saudi Arabia