Punjab Group of Colleges Virtual Classrooms
Government of Pakistan closed all schools and educational institutes due to coronavirus. The corona virus has been increasing in Pakistan still today date 15 March 2020 and 33 coronavirus persons is reported.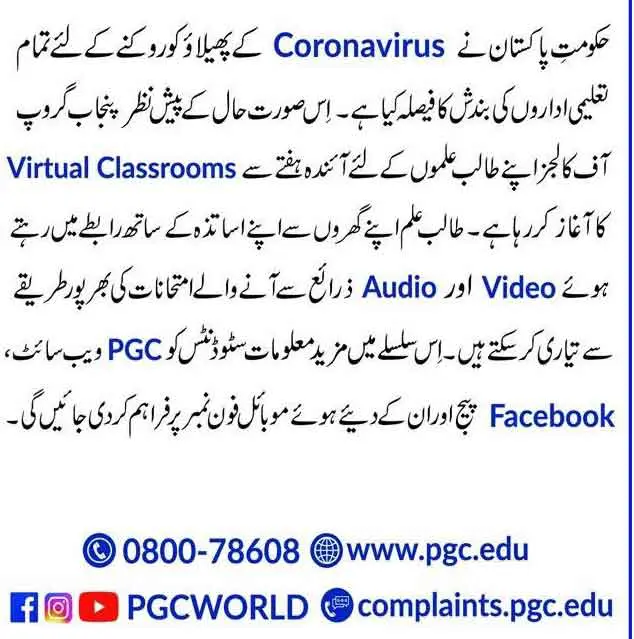 Punjab group of colleges is one of the best educational groups of Punjab starts virtual classroom for safety purposes of the students.
The students of Punjab group of colleges can study from their homes by connecting Audio and Video conference calls. The teachers of Punjab group of colleges will be providing educational through online system.
The online IDs will be provide to all students through phone numbers and Facebook official ID of Punjab Group of Colleges.