Coronavirus Fear Closed School Consider Students Pass below 7th Class
Coronavirus fear in Pakistan schools and colleges has been closed from today still 30 March 2020. Due to closed schools in Punjab, government of Punjab decided to consider pass students and after the vocation the students will study in their next class due to no time of examination. The 8th class Annual Result will be announced on date 31 March 2020.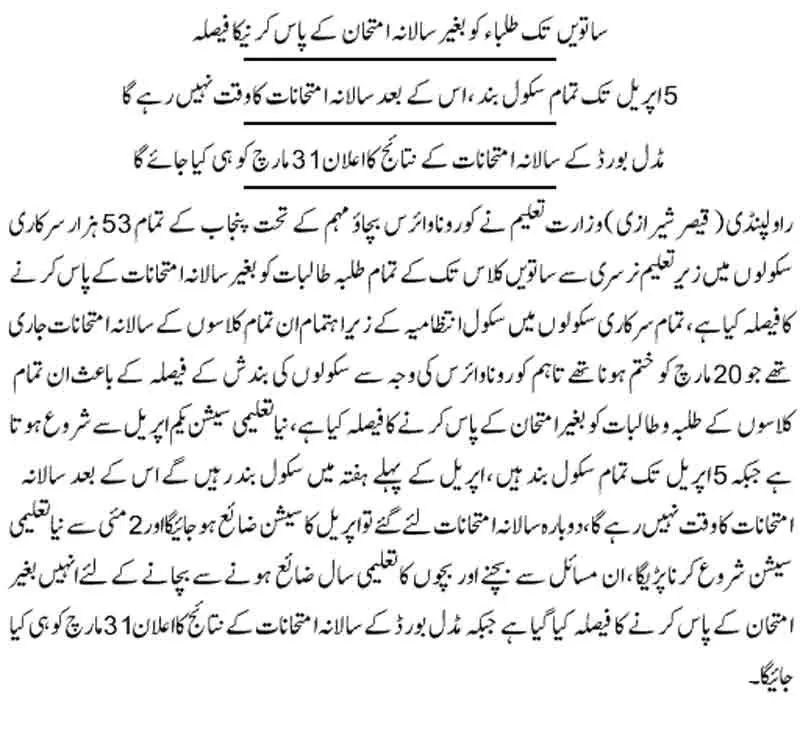 The 5th class Result will not announced in this year due to coronavirus and all students will be consider pass and forward them to next class room after coronavirus fear decrease.
Its first time in life history that government of Punjab decided to closed the schools and all universities in Pakistan still the further notice. The coronavirus cases are increasing day by day in Pakistan and worldwide also. The USA, UK, India, Saudi Arabia confirm the closed schools and universities due to fear of coronavirus.