PMC Merit Based Admission in Medical & Dental Colleges
Pakistan medical commission Islamabad PMC open to apply for admissions Under PMC Order to fill as per Merit.
The medical and dental college students who apply for MBBS and BDS admissions before in the published list and were not admitted to any medical and dental colleges.
How to apply online:
That students can apply for admission at pmc.gov.pk/studentreadmission on PMC Online.
Deadline:
The interested and eligible students can submit online admission application till date 03 May 2021 Time 11:59 PM.
Terms and conditions to apply for readmission:
The student must have applied originally on PMC Portal to any of the particular colleges in the listed.
The student has not got admission in any medical and dental college.
The student is ready and willing to deposit the college fee within 48 hours of being offered admission.
The purpose of admission only the PMC Merit of currently admitted students and applying students will be applicable.
PMC MDCAT Admission 2021 Test Schedule
It's a last chance from Pakistan Medical Commission Islamabad for the Medical students to take admission in Medical and dental colleges for Private MBBS and BDS.
UHS MDCAT 1st Merit List 2021 For MBBS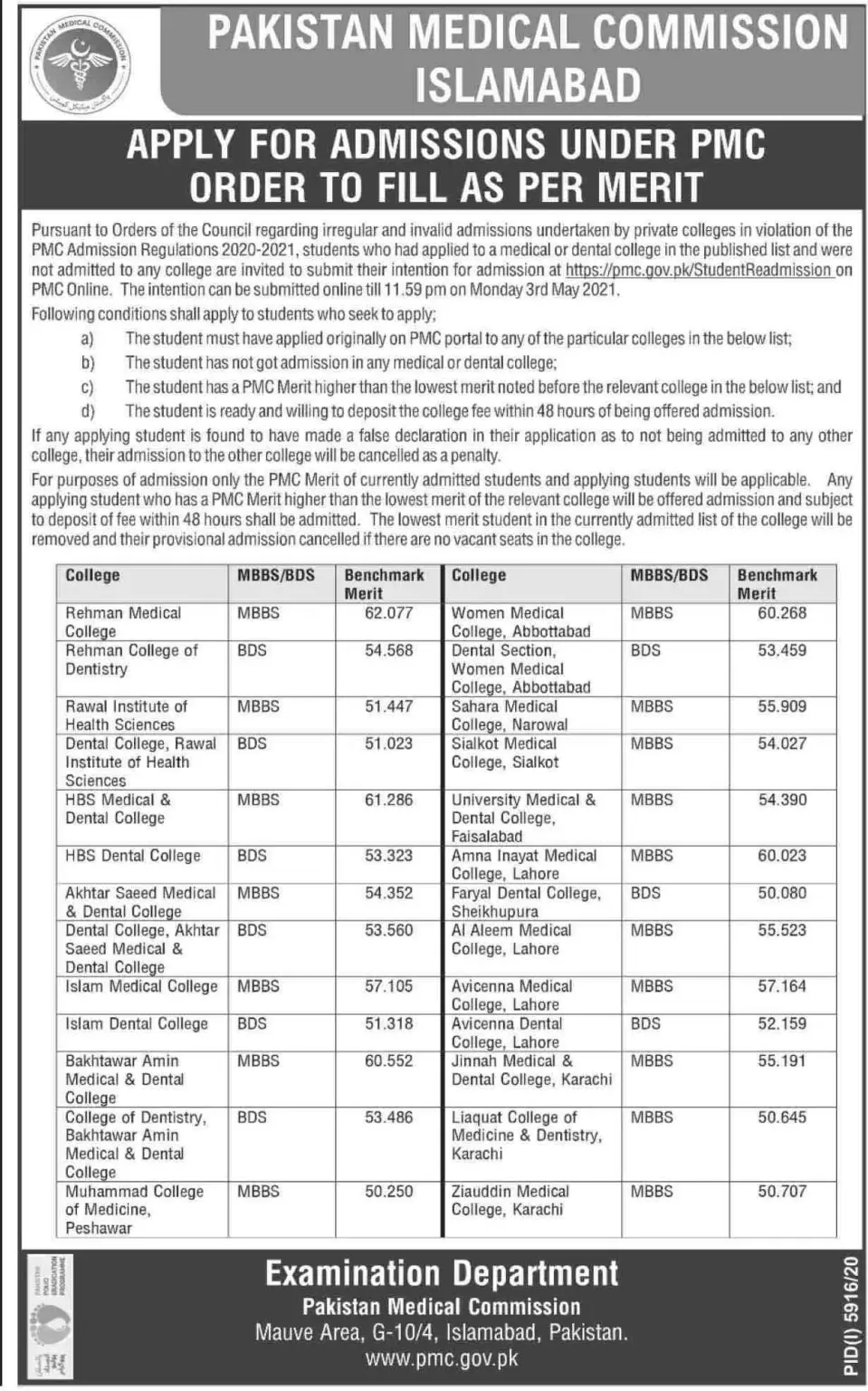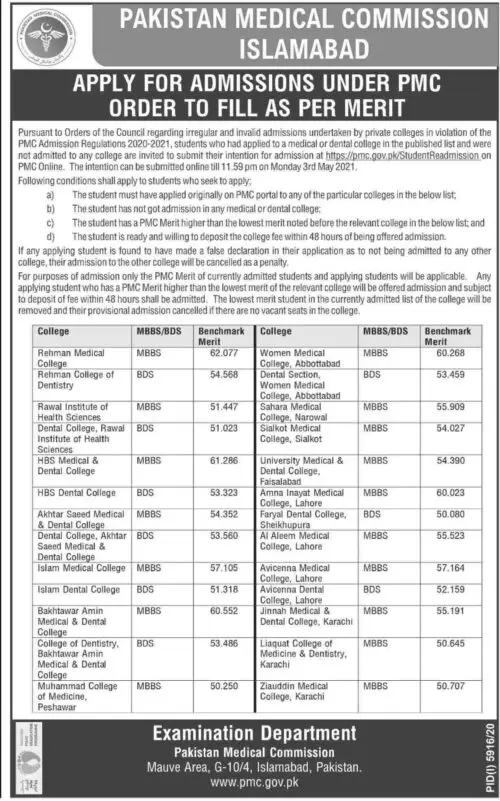 Private Medical Colleges Admission 2021