Last Call for Laptop Distribution under PM Laptop Scheme (Phase IV & V)
The Registration Process is now extended till Date:
Prime Minister Shahbaz Sharif Announced Laptop Scheme (New Phase) date and registration will be announced later.
Prime Minister's Laptop Scheme new phase is launching from 10th July. The criteria and rules are mentioned in the notice. All the prospective students are advised to register for this phase. last date to submit Application forms:
The Higher Education Commission (HEC) under Prime Minister's Laptop Scheme would distribute around 200,000 laptops in Phase-IV and V among students of public sector universities and degree awarding institutions.
According to sources from HEC on Monday, the last date of applying for the laptops is September 30. The first phase of the laptops scheme had been initiated in 2022-23 and it was decided to distribute 100,000 laptops in each FY of the government.
As, it was the last year of the sitting government due to which it has been decided to distribute remaining 200,000 laptops in 2022-23.
Now, the government has decided to distribute 200,000 laptops in the last year of its tenure to complete the target of 500,000 laptops in four years. Initially, the laptops were distributed among public sector universities and later, colleges and technical colleges had also been included in the scheme.
Likewise, initially, only Ph.D and M.Phil students were selected for the scheme, later BS level students were also given laptops. When the scheme was launched, the distance learning universities were not part of it, while later Allama Iqbal Open University and Virtual University were also selected for the scheme.
Ceremony at Government College Women University, Sialkot
– Laptop Distribution under PM's Laptop Scheme
– Inauguration of Smart Classroom
– Stalls Displaying Social and Economic Issues & Solutions
Foreign Minister Khawaja Muhammad Asif graced the occasion as chief guest. Ms. Leila Khan, Chairperson, PM Youth Programme and Dr. Mukhtar Ahmed, Chairman HEC was also present.
Phase 4&5 together 200000 laptops 
CM Laptop Scheme for Balochistan Session 2022
BISE Lahore Laptop Distribution update:
The laptops will be distributed to top 250 students of Matric 2019 and 2022 on 27th April, 2022, in the next phase after few days the laptops will be given to students attained 90% and above marks.
Student Attention: Government of Pakistan announced PM Laptop Scheme Phase 4 today, according to news that today Chief minister of Punjab Shahbaz Sharif said that 4th Phase will be started soon, and in Phase 4 scheme government will be 115000 one hundred thousand and fifteen hundred laptop will be distribute in the Phase 4 scheme session 2022. Chief Minister Punjab Laptop Scheme 4th Phase Launching from Lahore, in Initial 3 Phases previous government of Punjab already distributed 310,000/- laptops cost of Rs. 30 Billion.
Phase-4 of Prime Minister's Laptop Scheme launched apply today though pmlns.hec.gov.pk
Greeting from Allama Iqbal Open University
PRIME MINISTER'S LAPTOP SCHEME (PHASE-III)
Prime Minister National Laptop Scheme Phase III for talented and brilliant students has been announced by the Higher Education Commission (HEC).
The Students who meet the Eligibility Criteria are advised to visit PMNLS portal latest by:
Apply online OR update their profiles at:
http://pmnls.hec.gov.pk
For Eligibility Criteria and FAQs, please visit AIOU website for details:
http://www.aiou.edu.pk/laptop.asp
Note:
It is requested to all students to select your programme very carefully.
Physical presence of the student will be required for the award.
2.5% quota for distance learning students of Allama Iqbal Open University.
PM Laptop Distribution Scheme 2022 Phase 2 will be start for new registration in next week so student just wait one week and registered you self as early as possible.
Currently Government is planning to distribution Laptops to Graduates currently PM has receive more than 300,000/- registered candidates, now government will be selected the candidates who have more than 2.88 CGPA. in this time Government will distribute Laptop to the students of Allama Iqbal University and Virtual University of Pakistan in few months later.
Phase II Distribution underway: 
upcoming Laptop Distribution Dates and Time
Ms. Leila Khan briefed that Under PM's Youth Laptop Scheme, 300,000 laptops have been distributed among talented university students across the country, whereas 200,000 more "Made in Pakistan" laptops will be distributed by the end of 2018. PM Laptop registration phase 4 has been started from today.
Prime Minister Youth Laptop Scheme 2022 Online Registration
Check Merit Lists and Selected candidates in Previous Laptop Schemes: Merit List Selected for PM Laptop Scheme 2022
University of Education Lahore
PIFD Lahore
LCWU Lahore
Kinnaird College for Women University Lahore
NCA Lahore
Students studying in Government Colleges of technology, Federal Government Colleges of technology & FATA can apply now Select provincial capital as your city and your respective board from university dropdown. for queries contact : [email protected]
PM Laptop Scheme 2022 for Matric Passed Students:
Government of Punjab decide about giving laptops to passed students of matric year 2022. Currently PM Laptop Scheme is working and giving laptops in different colleges and universities. one hundred thousand Matric Pass students will be got Laptops in February 2022 its latest update from Punjab Government, according to this scheme students who got less than 78 % marks will also get laptops though PM Laptop Scheme. According to yousaf Abbasi government already distribute laptops to matric pass students who have passing year 2022. Butt now laptop will be give to matric pass year 2022. its confirm that the students who have more than 78 % marks in Matric will necessary got laptops under Prime minister Laptop scheme 2022.
Deadline Alert: Deadline For New registration and Update is extended till 10.01.2022, submit properly with accurate data.
Students studying in Government Colleges of technology, Federal Government Colleges of technology & FATA can apply now Select provincial capital as your city and your respective board from university dropdown. for queries contact : [email protected]
Prime minister laptop scheme announced second phase and their registration though pmnls.hec.gov.pk, the registration has been started from 1st November 2022 to till 10 Jan 2022. Islamabad Government of Pakistan gives special 5% to 2.5% quota for virtual university of Pakistan, Allama Iqbal University, Islamabad and Fata region. Higher education commission invites applications from students though proper channel. According to HEC 2022 PhD, M.Phil, one or two year's mister degree holders, government political institutes are eligible to apply for registration online through hec.
youth.punjab.gov.pk
---
Below is old information
Punjab Government of Pakistan announced the schedule of free Laptop distribution program for students of PhD, Masters, Graduates and diploma holders of Engineering.
Few Students are asking again about EVO with three months Free Internet facility either it will be provided or Not and want Confirmation. YES, Every Laptop will have an EVO device.
Few Questions received from Masters Students so All MS, M Phil and PhD scholars of public sector universities would be eligible. There will be a special quota for disabled also.
The students would be selected on the basis of their performance. Bright students of polytechnic institutions will also be eligible.
Laptop Distribution Scheme will be start from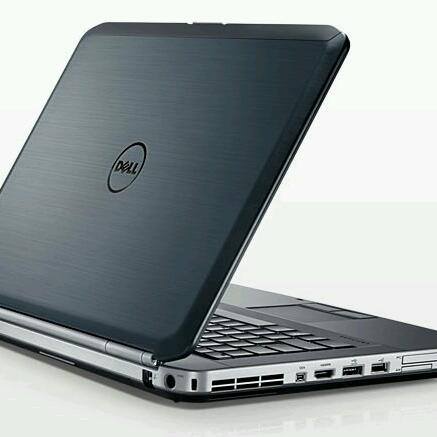 PM Laptop scheme 2022 schedule and detail announced in meeting of Punjab Government in Lahore under Minister of Finance Ishaq Dar, in this meeting Punjab government allowed that 100,000 laptop will be distribute among the students of Punjab as well as other provinces of Pakistan and Azad Jammu Kashmir. The students who have already got the laptops from government will not be participate again. The cost of this laptop scheme is four hundred million. The laptop distribution ceremony will be start from start of Feb 2022.
Laptop Distribution in Punjab Update: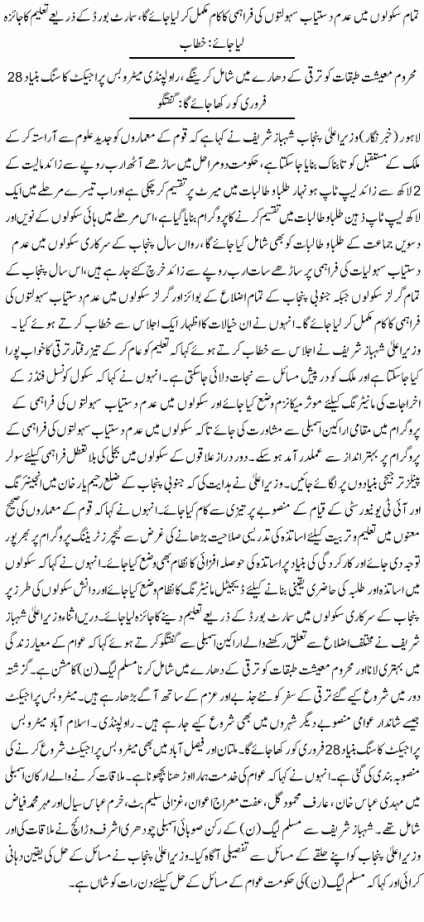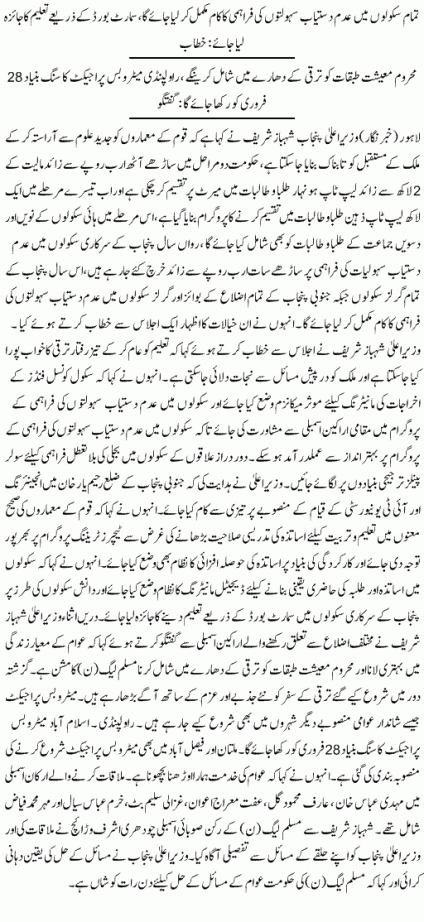 Laptop Schemes 2022 Eligibility Criteria:
One hundred thousand Laptops will be provided to following categories of youth in Punjab:
1. All students of 4 years BS Degree Programme who have secured
60% or above marks (in the previous year) in case of annual examination system OR
70% or above marks (in the previous semester) in case of semester system
2. All post graduate students (Part I & II) of 2 year Masters Degree Programme, w o have secured
60% or above marks (in the previous year) in case of annual examination system OR
70% or above marks (in the previous semester) in case of semester system
3. All currently enrolled students/scholars of MS, LLM, M.Phil and Ph.D
4. The top 100 students of each Board of Intermediate and Secondary Education of Punjab
5. In case of 1st year students, the data for the last examination in which the student appeared, shall be considered.
Undertaking for Laptop in Punjab
As it has been notified by HEC that the last date for the receipt of bids from the companies was 25th February 2022 so it can be assumed that all talented students will get free laptops in the end of April to June 2022 (for all Universities). An advertisement for the third time has also been published today in leading news papers of Pakistan for setting up contract with company for the provision of laptops for PM Laptop Scheme 2022.
government of Pakistan and government of India PM Modi and Karnataka government UP government also offering free laptop schemes for students.